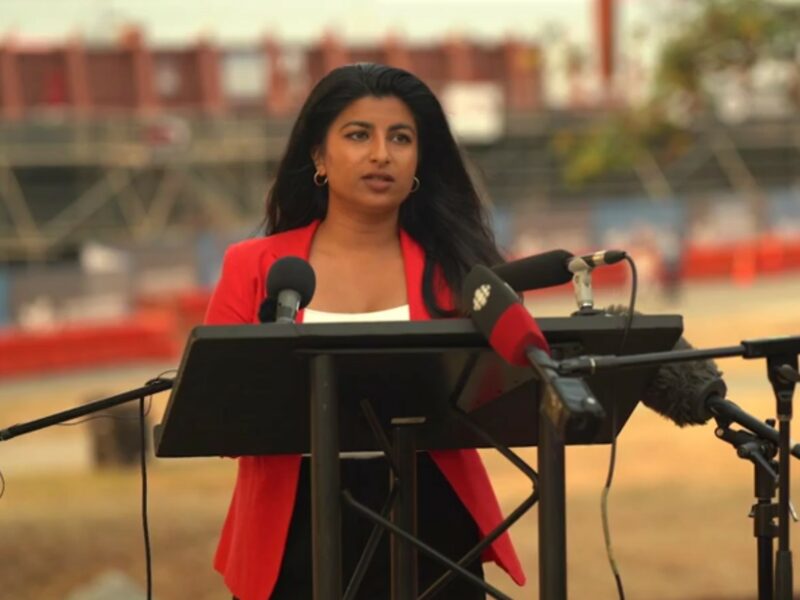 VICTORIA – B.C. NDP leadership candidate Anjali Appadurai has been disqualified from the race to replace John Horgan after the party executive found she violated policy by brazenly motivating the constituency.
The move comes after the chief electoral officer Elizabeth Cull's leaked investigation into Appadurai found that Appadurai defiantly engaged with prospective voters and earned their enthusiasm.
"Once we heard she actually went out and addressed people's concerns, that was the final straw," said an NDP spokesperson. "We can't have people thinking we're interested in anything but being slightly better than the Liberals."
The disqualification was decided upon after an emergency closed door meeting Wednesday night. The gathering was called by high-ranking NDP members who were reportedly pouring panic sweat at the prospect of being a relatively new democratic party of some sort.
Cull's concerns about Appadurai's conduct were laid out in a report leaked on Tuesday, titled "You're Not Supposed to Earn Support From People Outside the Party, That's Not Fair", which was made public by an inside source.
The most damning passage of the campaign's conduct is on the second page, where Cull wrote "Come onnnnnnnnnnnnnnnnnnn!"
A statement released by Appadurai's team claimed foul-play, pointing the finger at party politics and stating she expected better from the party that during its time in government has overseen environmental destruction and disregard for Indigenous rights, old-growth logging controversies, COVID-19 mismanagement and general incompetence.
The move effectively grants party leadership to the NDP's first choice for Horgan's successor, a talking assortment of oil and logging company cheques in a suit.