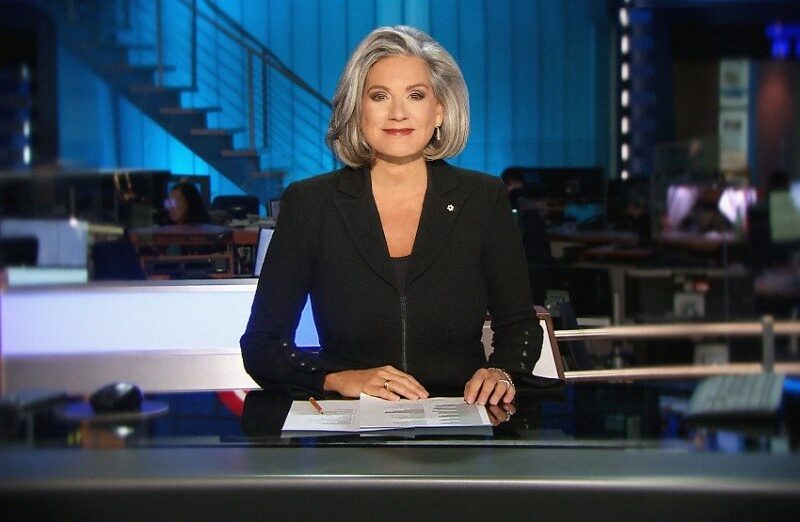 TORONTO – CTV and their owner Bell Media have expressed their deepest regrets over their recent decision to unceremoniously fire CTV National News anchor Lisa Laflamme, when clearly she should've been fired eight years ago on the day she turned fifty.
"We cannot apologize enough to our viewers for subjecting them to the sight of a woman who is almost sixty years old," a spokesperson from CTV said while announcing LaFlamme's forced retirement. "Women over the age of fifty should not be anchoring the news, they should be taking it easy by knitting, gardening, or playing with their great-grandchildren."
LaFlamme, a celebrated journalist who recently won the Canadian Screen Award for 'Best News Anchor, National', has worked for CTV News for thirty-five years. She replaced seventy-seven-year-old Lloyd Robertson as anchor when he voluntarily retired from the National in 2011. She will be replaced by thirty-nine-year-old Omar Sachedina, who, like most male news anchors, is expected to stay in the position until he either quits due to extreme old age or dies from extreme old age.
"In our defense, we only begin to suspect LaFlamme was in her late fifties when she let her hair go silver at the start of the pandemic," CTV's spokesperson continued. "And even then, her hair looked so great we assumed she must be prematurely gray, because what woman over fifty has such gorgeous hair? Everyone knows elderly women in their fifties have thin, stringy hair that barely covers their ancient, liver-spotted pates, the poor things."
"It wasn't until LaFlamme slipped up and once mentioned in the newsroom that she was a child in the 1960s that we discovered the ugly truth that she was not prematurely gray, she was simply very, very old. For a woman."
"But we want to assure the Canadian public that they will never again turn on a CTV News program and be subjected to the horrifying sight of an aged crone who's lived for – ugh – more than half a century," the CTV spokesperson said, shuddering slightly at the thought.
At press time, CTV was conducting birth certificate checks and telomere measurements to ensure that all of their female on-air personalities are under fifty both chronologically and in terms of chromosomal aging.