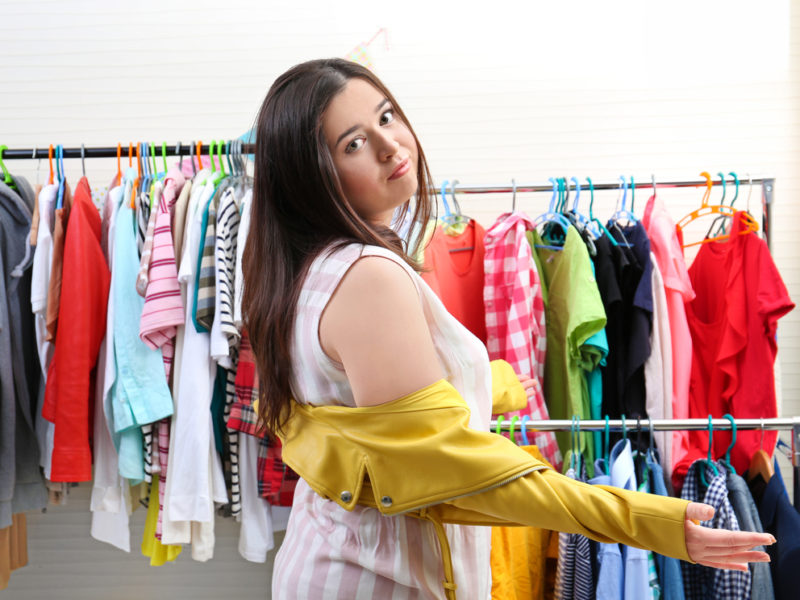 MONTREAL – A local woman has begun shopping for brand new clothes, even though nothing fucking matters anymore. 
"I'm sick of everything I own", says Layla Veenstra, who just finished a documentary on the threat of nuclear winter. "I want some high-waisted flares and a few crop tops."
Veenstra still works from home most days. She has no natural inroad for rekindling the friendships she lost over COVID. And she's heard we've got 30 years before the completely preventable environmental crisis wipes out everyone she loves. Still, her stretched out t-shirts are really bringing her down, and not because fast fashion has made it impossible to wash anything more than twice.   
"The more I think about everything, the more I'm convinced new espadrilles would go a long way," says Veenstra, reading through Elon's tweets about colonizing Mars to save our species. "All my shoes are ugly." 
Veenstra's family has tried to offer her some perspective, but to no avail. 
"Layla is ridiculous for obsessing about her clothes," says her husband, Nicholas, a political science professor at McGill. "I mean, look around, you know? She should be more focused on more substantive issues, like bio gel nails."
Veenstra says she does understand her privilege. Scrolling past emails petitioning for clean water for Indigenous communities, Veenstra points to her 40% off email coupons from Banana Republic.