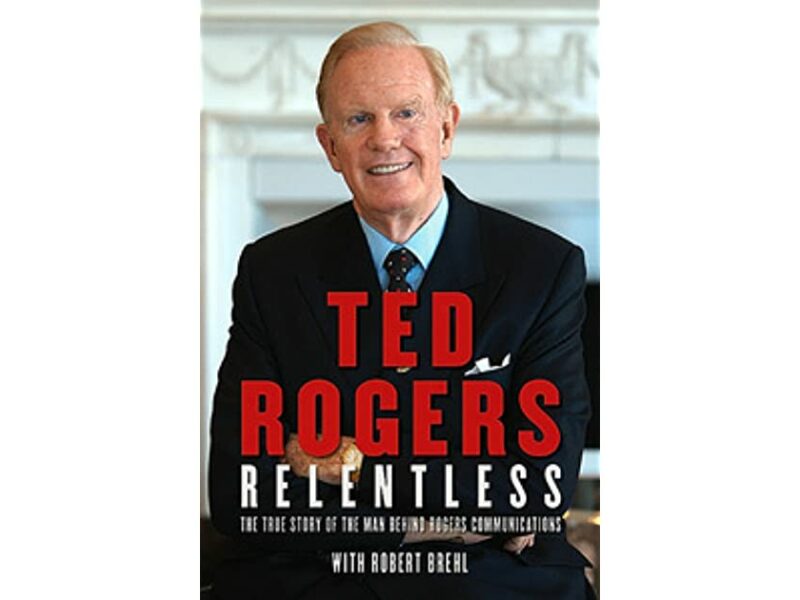 TORONTO – After a massive nationwide outage left people without internet, cable or phone for 24 hours or longer Rogers Communications Inc. reiterated how sorry it was and promised that everyone who suffered would received a free copy of Ted Rogers autobiography: "Relentless".
"We know that people suffered huge inconvenience and businesses lost a ton of money due entirely to our actions," said Rogers spokesperson Marie Whitmer. "And we can think of no way to make it up to them better than giving them the true story of the man who stood alone among Canada's all-time business giants."
"We're sure that reading about the backroom deals, on-air battles and outrageous exploits of an extraordinary entrepreneur will put the whole 'not being able to call your mom in the hospital' thing in perspective."
Relentless has been praised by critics as 'better than other legacy vanity projects' and 'ghostwritten'. So Rogers execs are confident that their customers will enjoy it more than financial restitution for the economic and emotional harm caused by their company's actions.
"You don't even have to request the book. We've already sent it to you whether you asked for it or not!" said Whitmer.
"Also by accepting your copy of the book you are agreeing to renew your Rogers contract for 2 more years just FYI."