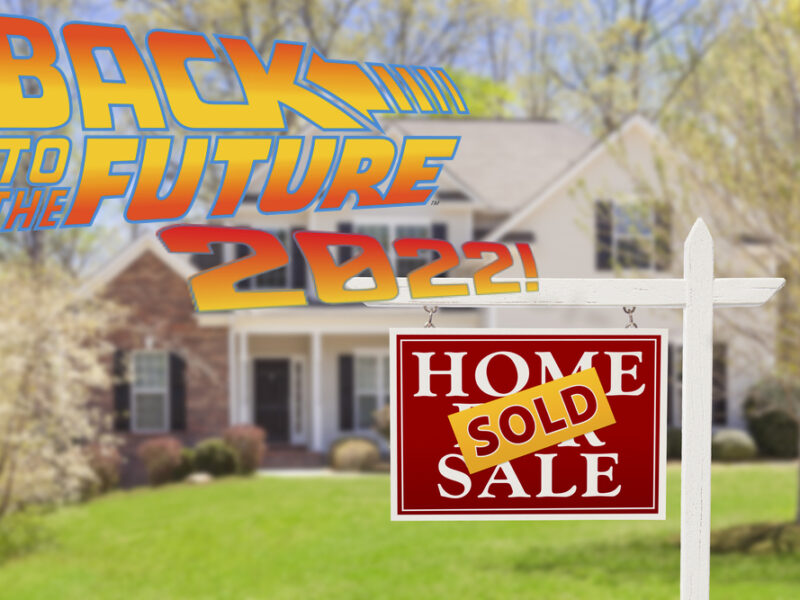 HOLLYWOOD, CA – A newly-announced reboot of the classic 80s sci-fi comedy Back To The Future will reportedly center on a teen who travels back 30 years to 1992, and purchases a home for under $130k.
The original Back To The Future saw California teen Marty McFly accidentally sent from 1985 back 30 years to 1955, where he must navigate the completely different American in order to return to his present home. The reboot will also feature a modern teen rocketing back 30 years, but with a different outcome.
"Normally reboots are a terrible idea," explained Steven Spielberg, executive producer on the original and the reboot, "but we felt things had changed enough since the original that we'd found a fresh angle – specifically, that a teen wouldn't feel so much 'trapped' in 1992 as he would be amazed at the real estate purchasing power."
Studio insiders report that the newly-developed reboot script will feature a high school girl named Marti who enjoys TikTok dances and attending anti-gun protests, but gets sent back to 1992 via a time machine built into an all-electric DeLorean Alpha5 concept car. Once Marti experiences the world of her parents' teen years, instead of reuniting them and returning home, she will spend her time destroying the time machine and saving up money to buy Amazon stock in 5 years.
Beyond just easily obtaining a mortgage for a detached home on a single income, returning screenwriters Bob Gale and Robert Zemeckis add that the new Marti will find many other attractive things about living in the early 1990s.
"Our reboot Marti will be thrilled to live in a time period where climate change natural disasters haven't become routine, where school shootings are not yet commonplace, and Donald Trump is still a buffoon who sometimes goes on Letterman to be mocked," explains Gale.
"Marti will be amazed that a teenager could travel back in time 30 years and have more reproductive rights than they do in 2022 – that'll also be in the reboot," added Zemeckis.
Still, Marti will face some challenges in 1992, in the form of a teenage mean girl bully named Biffy. Still, plans are for Marti to use insights gleaned from years of being cyberbullied in order to emotionally devastate her 20th century adversary without throwing a punch.
At press time, Universal Pictures executives were torn over whether to greenlight the film with a budget of $154 million, or just use that money on developing a real time machine to go back to 1992 themselves.