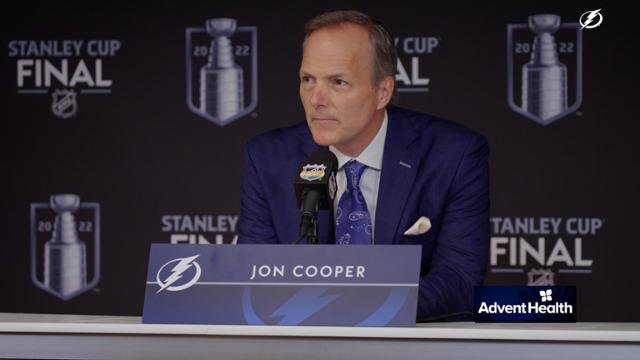 Tampa Bay, FL – In the wake of Nazem Kadri's game winning goal for the Avalanche in Game 4 of the Stanley Cup finals being allowed despite the Avs having too many men on the ice, Tampa Bay Lightning players and fans were shocked and appalled to discover that terrible NHL refereeing can in fact, also hurt them.
"It's not fair!" said an emotional coach Jon Cooper. "The NHL having terrible officials is always supposed to help us! Like when the Leafs were about to eliminate us so they called two bullshit high-sticking penalties to give us a 5 on 3! That's how it's supposed to work."
"Is this how other teams felt when the Refs basically handed us the Cup the last two years? Because it's terrible!"
Since their run began Lightning fans have gotten used to the refs basically doing whatever it took to guarantee their success. So to discover that the refs can actually cost them games has come as a real shock.
"When I saw what happened I figured there had to be some mistake. The refs were supposed to waive the goal off, give the Avs a too many men penalty and then also kick their goalie out of the game," said Dale Weathers, a die-hard lightning fan going all the way back to 2020.
The Lightning plan to file a grievance with the NHL, demanding that the goal be called back and the Lightning awarded the game, the series and the next 3 Stanley Cups.