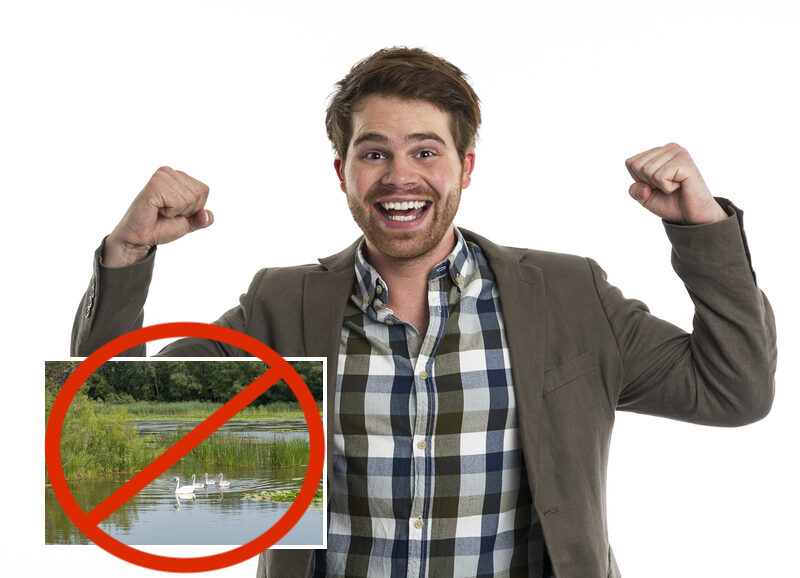 CALEDON, ON – Public reaction to this week's provincial election results has been mixed, save for one local man who is thrilled to watch the slow decimation of Ontario's wetlands.
"I couldn't be happier to see the province's stinky weird creeks get absolutely steamrolled by some fucking highway or whatever," remarked Allen Sargent. "I don't even drive. I'm just a single-issue voter, and my issue is fucking hating the wetlands."
Where Doug Ford's hatred of wetlands presumably came about when he accepted hefty campaign donations from construction companies and real estate developers across the province, Sargent's disdain has been lifelong.
"My parents always hated the wetlands, and I usually just vote how they tell me to," he explained. "We don't even like Doug Ford, or any of his other policies. We just want to literally drain the literal swamps."
Sargent assumes the Ford government will use their second term to double down on their amendments to the Ontario Planning Act last year, which allow for development to take place on previously protected land. He's even started a blog for like-minded people that he's called "Wetland Haters: Gettin' it Done and Doin' it Dry."
There are, however, many scientifically proven reasons to preserve Ontario's wetlands. In a rapidly heating global climate that shatters ice melt records year after year, wetlands are uniquely capable of retaining large volumes of water. They also support roughly 40% of the world's wildlife – a fact summarily dismissed by Sargent.
"If I had to single-handedly strangle every duck on earth, but it meant every wetland in the world got replaced with a Costco or whatever, I'd do it," Sargent seethed. "Brown ducks, green ducks, Donald Duck, hell, I'll even take on a few geese. Whatever it takes… I'd fucking do it."
At press time the nation's top scientists were unable to provide comment, as they were calculating how long humanity could survive on Mars before we "fuck that place up too."