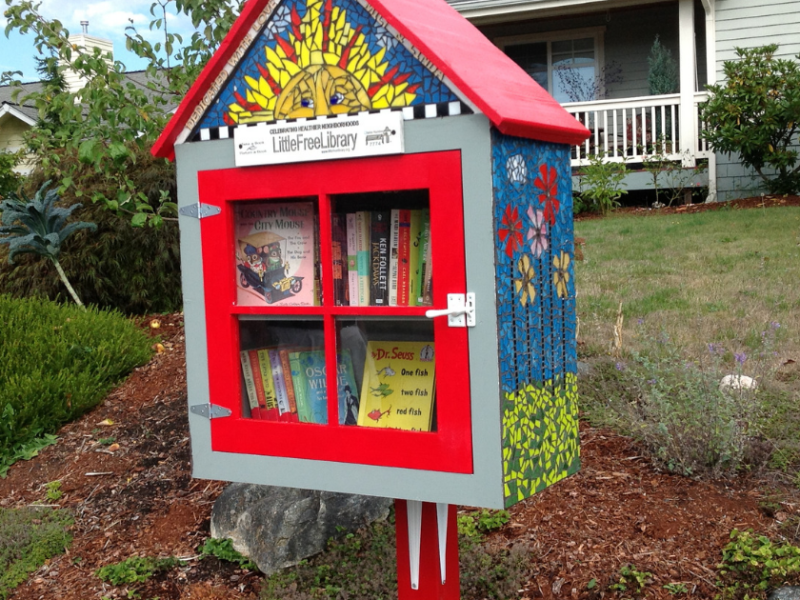 CALGARY – A local woman perusing her community's little free library is disappointed that she can only find weathered self-help books that couldn't get the job done.
"I was hoping to discover a cozy mystery, or maybe a classic I could read for book club," said Shannon Fletcher. "Instead it's all Rekindling the Spark and Communication is Sexy."
"Oh no, someone stopped highlighting Committing to Love about a quarter of the way through," Fletcher added. "And I think these are tear stains."
Fletcher expanded her search to other free libraries in her area, but one was mostly books from the 1990s about finding self-fulfillment, while the other was crammed full of ketchup-stained guides to winning friends and influencing people.
"I thought I saw something good buried way at the back, but nope, it was just Moving Past the Affair with Prayer."
Fletcher's neighbourhood isn't the only one with a limited selection. "My local free library is all Double your Pension by Day Trading and Buried, not Married: How to Survive Widowhood," said Ryan Ruiz. "I'm pretty sure someone's grandpa died and his family just shoved a bunch of his stuff in here."
Meanwhile, the little library near Fletcher's favourite park contains five diet cookbooks, three books about coping with pet loss, two books about getting out of debt by investing in Beanie Babies, and a technical guide called How to Surf the World Wide Web with Netscape Navigator 2.1!
"I felt a bit bad about putting one of Stephen King's crappier books in there, but then I saw Backpacking Behind the Iron Curtain," said Fletcher. "Frankly, I'm doing these people a favour."
At press time, a jubilant Fletcher was heading home with four coverless Harlequin romances about cowboys she found shoved behind a faded copy of The Survivor's Guide to Y2K.