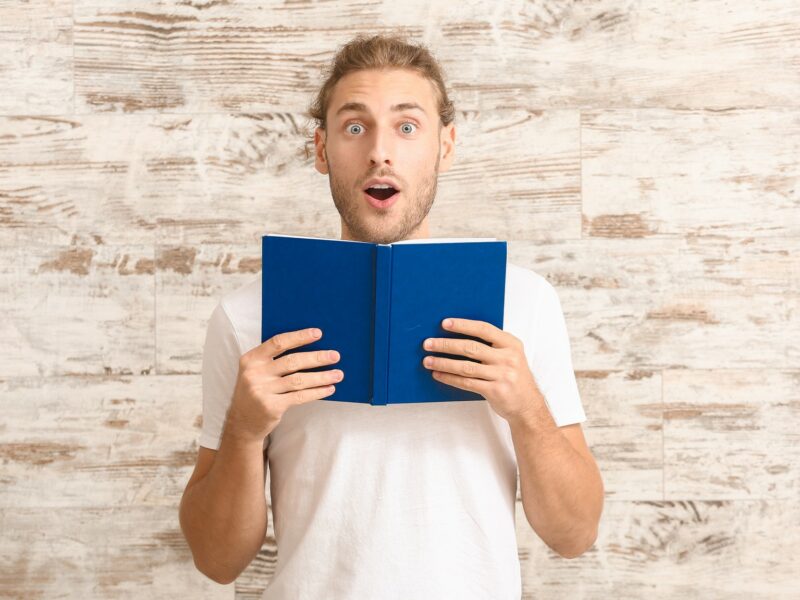 CALGARY – Sources at the Central Library have reported that Bryce Spooner, who said "Hell yeah, let the good times roll, baby!" when he began A Tale of Two Cities, is about to get his fucking teeth kicked in by Charles Dickens.
"Oh daaaaang, it's also the worst of times!" the 23-year-old Spooner said as he continued to read the opening sentence. "Phew, okay, but apparently it's the age of wisdom, which should help deal with the aforementioned worst times."
"Aw heck," Spooner said, upon learning that it was also the age of foolishness.
A librarian reported that Spooner had previously been wrecked by learning what a single man is in want of, what makes happy families and unhappy families different, and what lived in a hole in the ground.
"It blew his mind when he learned that the protagonist of Moby-Dick isn't named Moby Dick," the librarian said. "And then he just said 'Whoa, whales are dope!' about every 15 minutes."
"Man, this is a rollercoaster," Spooner said, as he continued to work his way through the book's opening paragraph. "But at least it's the season of light, so that's something."
"Oh man, oh man, oh man," Spooner said when he realised it was also the season of darkness.
"Alright, ol' Chucky D isn't going to get me again," Spooner said, upon learning that it was the spring of hope. "I bet it's also, like, the summer of bummers."
"Snap, it's the winter of despair! Well played, Chuck. Let's see what you've got for me in paragraph two."
Analysts predict that at some point within the next six months Spooner will be absolutely goddamn flabbergasted by what the winter of discontent gives way to.