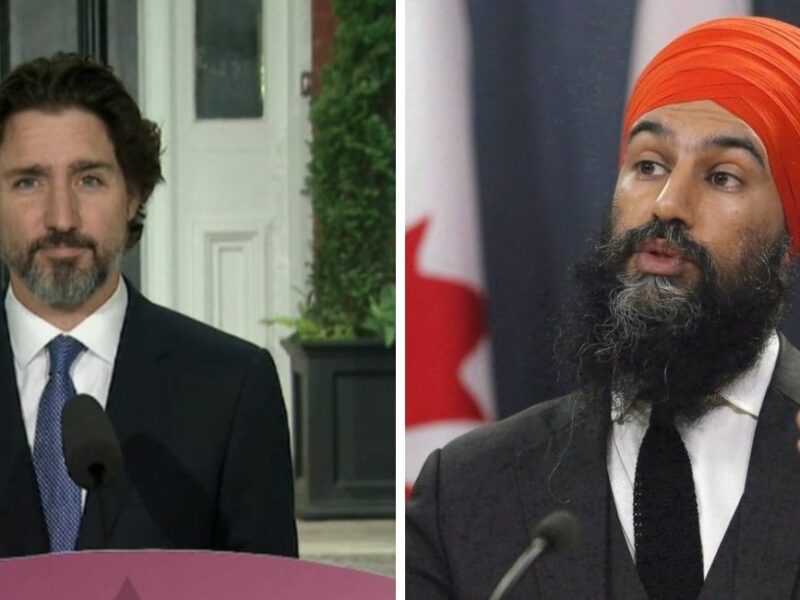 OTTAWA – The federal Liberal and NDP parties have come to an agreement, where in exchange for passing confidence motions and budget bills, the Liberals will acquiesce and follow through on a fraction of policies they announced during the election.
"This is a great example of parties compromising. The Liberals will compromise by actually implementing some progressive reforms instead of just promising them," said NDP leader Jagmeet Singh. "And the NDP has compromised on our historic commitment to never getting anything done on a federal level."
Though terms of the deal are still coming out, it appears the NDP will agree to let the Liberals stay in power until 2025 in exchange for movement on dental care and pharma care, both things the Liberals told voters they would do anyway.
"Yeah but now instead of forming a subcommittee to issue a report for parliament to consider maybe covering a tooth or two, we're going to get full dental care coverage as early as 2045," said Singh.
Reaction from other parties has been mixed. The People's Party of Canada has yet to issue a formal statement but did say that the agreement was definitely, somehow tyranny. The Conservatives have said the coalition is undemocratic as it does not include them, the Senate, the Governor General or a cabal of unvaccinated truckers occupying Ottawa.
"To be clear this is not a coalition. We are not forming a government with the New Democrats" stated Prime Minister Justin Trudeau. "But if it goes poorly we will try to paint it as such and drag those orange pricks down with us."