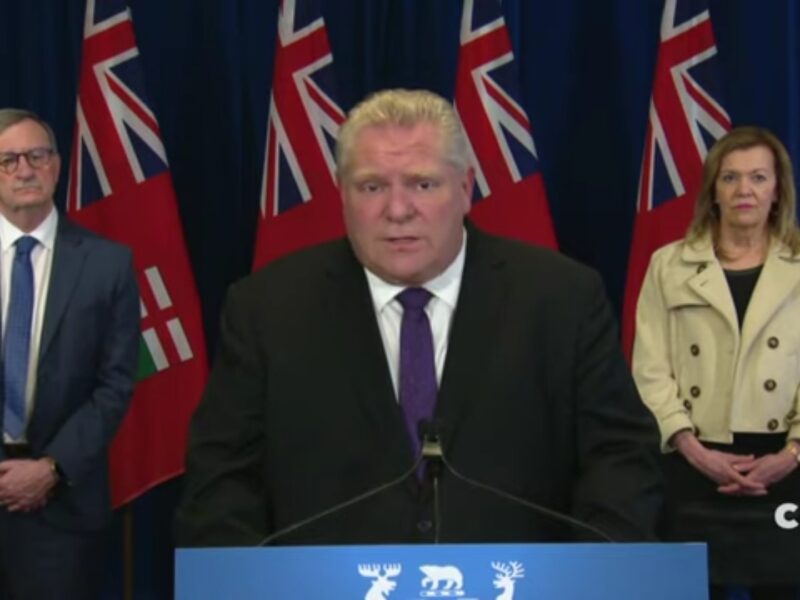 TORONTO – Ontario Premier Doug Ford has just announced that restaurants and bars will be able to open indoor dining at reduced capacity on January 31st and then, following another lockdown caused by spiking cases and a failing health system, reopen indoor dining again on April 10th.
"I'm personally looking forward to getting a nice meal with my family and not even thinking about covid," said Minister of Health Christine Elliot "That is until the next wave has gotten out of control and I have to scramble and try to order more tests, rapidly expand ICU capacity, blah blah, blah. If only there were some sort of proactive measures we could take to control the spread of viruses."
Replacing the popular Winterlicious and Summerlicious promotions are the new "Quick We're Only Open for Two Weeks" and "Your Only Chance to Try It Because The Cost of Shutting Down Will Soon Bankrupts Us" campaigns. Also creating excitement is that every restaurant in Ontario is now technically a pop up.
"I'm already making plans to hang out with friends in February and then again in April," enthused Markham resident Judy Highbourne. "Only minus Travis because he's going to still be dealing with long covid symptoms then."
"The hospitality sector told us that these sudden, reactive lockdowns are hurting business and we listened." stated Ford "That's why we are letting them know months in advance when they can re-open from another shutdown. That is of course except if the Covid-19 virus changes or 'varies' in some way."
Despite the upcoming March lockdown, Ford has assured everyone that literally nothing, no matter how deadly, will stop a complete lifting of all restrictions in time for the June 2nd provincial election.