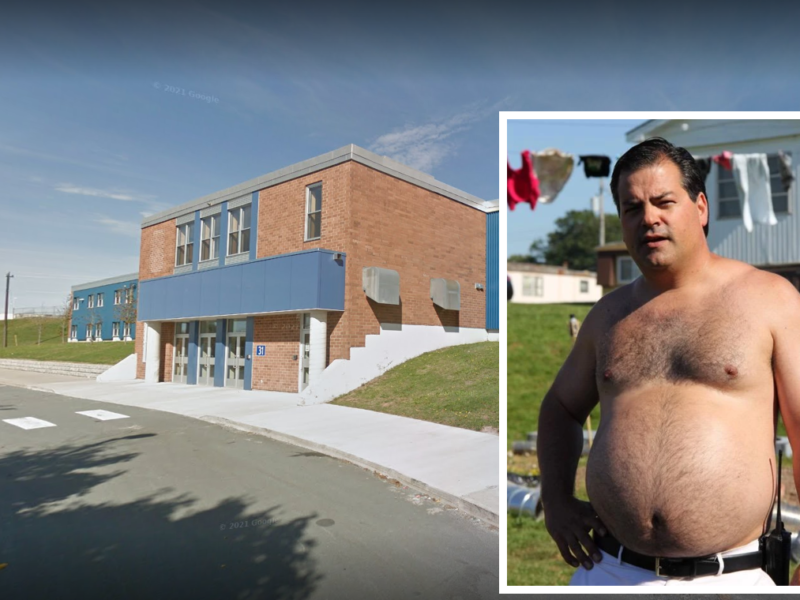 DARTMOUTH, NS – In the wake of Prince Andrew's involvement with the ongoing Jeffrey Epstein sex scandal, a local high school will no longer be named after the disgraced royal and will instead adopt a more respectable name: Randy From Trailer Park Boys High School.
"Prince Andrew's alleged crimes are terrible, and we cannot stand by and let this school be named after such a disreputable person," said school board spokesperson Melanie Stewart. "That is why we're changing PA's name to a more aspirational local figure that students can look up to: Randy, the assistant trailer park supervisor."
Stewart added, "I think all students and parents in our community can rest assured that the last person who would ever be found flying on Jeffrey Epstein's plane would be Randy, of Sunnyvale Trailer Park."
While support has plummeted for keeping the school named after Prince Andrew, who was recently stripped of his royal military titles, the decision to rename the school after Randy has been met with overwhelming enthusiasm.
"Unlike that creep Prince Andrew, Randy is actually a hardworking member of the Dartmouth community," explained local man and PA alumnus Neil MacIntyre. "He mows all the lawns down at the trailer park and assists Mr. Lahey, God rest his soul. Now that's a role model."
Some have questioned the school board's decision to name the high school after someone with a criminal record. However, many have lept to Randy's defense.
"I think it sends an excellent message to remove the name of a predator like Prince Andrew, and change it to an enterprising sex worker like Randy, or should I say, Smokey," said PA alumnus Antonia Chua. "I applaud the school board's sex positive move."
Still, not all local residents have endorsed the name change. "I mean, fuck Prince Andrew, but they're seriously gonna rename the school after that shirtless cheeseburger-eating motherfucker? Well that's just a disaster of epic promotions," said one trailer park resident who would not provide his name.
The name change will take place at a ceremony later this month, where the newly-renamed Randy From Trailer Park Boys High School's mascot will be changed from the Panther to the Fighting Cheeseburger. The event will also be catered with cheeseburgers and donairs from Jessy's Pizza, down on Main Street.
Reached for comment, the eponymous Randy responded, "Did Cory and Trevor put you up to this? Cuz it's not funny!"