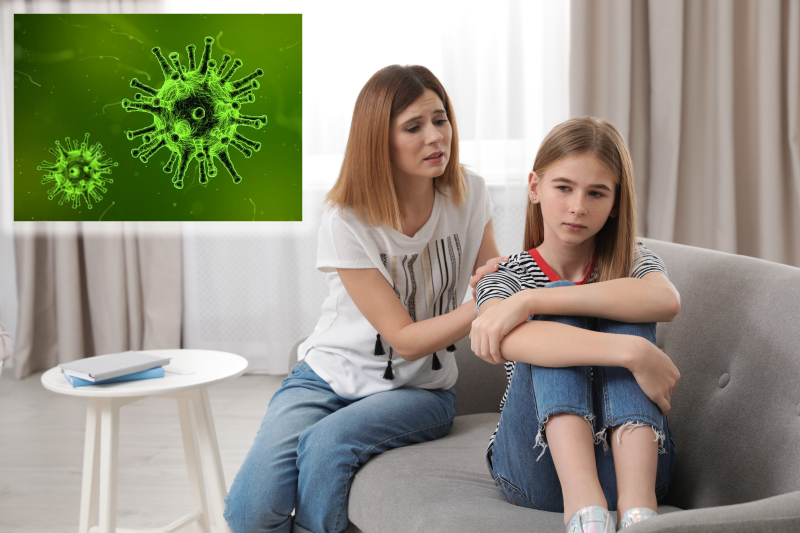 CANADA – Canadian mothers are soundly rejecting the new Omicron variant spreading across the globe on the grounds that we already have more than enough Delta variant at home. 
"The man on the news said that it's possible that we'll need booster shots for this Omicron variant, but that just sounds greedy to me," argued Brenda Thompkins, a mother from British Columbia. "What does Omicron have that Delta doesn't? A few more spike protein mutations? Whoop-de-doo. We have plenty of mutations here in Canada already, thank you very much." 
"We can't spend what anxiety we currently have about Delta on some fancy new thing. Do you want to spoil your anxiety?"
Moms across the country have echoed Thompkins' statements, adding that the Delta we do have will go bad if Omicron gains any more ground. 
"Sure, 'Omicron variant' SOUNDS cooler, and that's what scientists want you to think," said local mom Pamela Miller. "But Canada has spent a long time incubating the Delta variant for its population, and it would just be disrespectful if our kids started coming home with something new."
"Besides, you can bet your bottom dollar that in six months, a flashier and more exciting variant is going to come along to replace it anyway, so we Canadians should just be thankful for what we've got now."
At press time, your mother was wondering if all your friends got the Omicron variant, would you get it too?