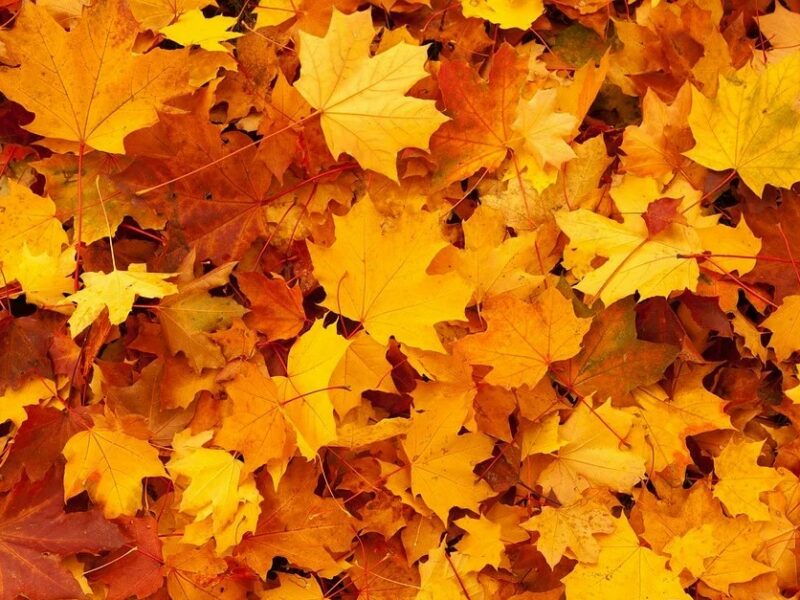 PRINCE EDWARD COUNTY, ON – As the leaves change colour and drop from the trees in a gorgeous display of nature at its most spectacular, one particularly horny maple leaf has been spotted begging people to "step on its face".
"Yeah, stud, you heard me," the leaf shouted at a man walking past, as it lay tantalizingly under a tree. "I want your hard boots all over me. Shatter my brittle stem. Annihilate my veiny blades. Ooh, yeah, baby, if you're really good, maybe I'll let you dive into a pile of me and my sexy friends."
It quickly became apparent that the leaf's sexual preferences crossed gender, age, and even species lines.
"Hey, hot stuff!" it whispered seductively to an old lady walking her dog, "why don't you bend over and smack me right on my spongy mesophyll cells, like I deserve? Or let that pooch of yours pee right on me?"
"You could bring me home and spread me alllll over your dining room table. My safe words are 'chlorophyll' and 'phloem'."
Passersby were confused and disturbed upon hearing the leaf's solicitations. Michael Stiles, a 40-year-old lawyer, recounted being verbally accosted by the hornt up leaf on his lunch break.
"I was walking through the park, minding my own business and enjoying the scenery, and then I heard something at my feet tell me to 'stomp on its sensitive venules and tell it that it's been a bad, bad piece of foliage,' said Stiles, shaking his head. "I felt so violated."
He paused. "It was a gorgeous leaf, though. And it has been a dry summer, if you know what I mean."
At press time, lusty lawns across the country were begging for "one last good, hard mow" before their winter dry spell.