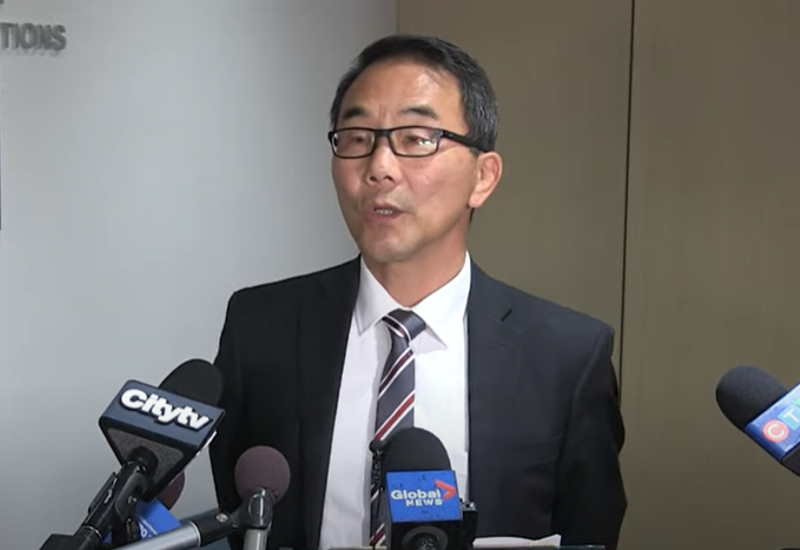 CALGARY- After announcing he would not be stepping down as Ward 4 Councilor amid protests over his 1997 sexual assault of a minor, Sean Chu said he is deeply disappointed that his current coworkers aren't nearly as chill about it as his former precinct was.
"I was elected by 54 people of Ward 4 and I intend to stay at this position to serve those 54 people of Ward 4," Chu told a press gallery, "The force would have let me stay on, so I don't understand why you guys gotta be squares about it."
Chu apologized for the sexual assault, which he believes takes care of all the public's concerns unless you happen to be a stiff who can't relax.
"Look, I apologized, okay? I went above and beyond here. That's more than I ever did when I was a cop." Chu said, while gesturing his forearms back and forth as if he were a Seinfeld character.
Calgary Police Chief Mark Neufeld commented that the allegations were taken seriously at the time, adding "Due process was followed, we have the cigar butts and empty beer bottles to prove it."
Chu was also reportedly to have been in a 2008 fight with his wife, in which the responding police officer seized a firearm, and followed up by texting him "S'all good."
"I just don't understand why everyone's so uptight about this," Chu said "You can't do anything at work nowadays without coworkers being totally weird about your past sex crimes."
Despite mounting pressure to resign, not all public voices have been negative. Kevin Vuong, an independent MP in the Spadina-Fort York riding, penned an open letter supporting Chu, writing "Chu's behaviour is completely reasonable and admirable. I remember my race for Toronto City Council."
"I'm pretty sure they wouldn't have been laid back about a couple things I've done too."