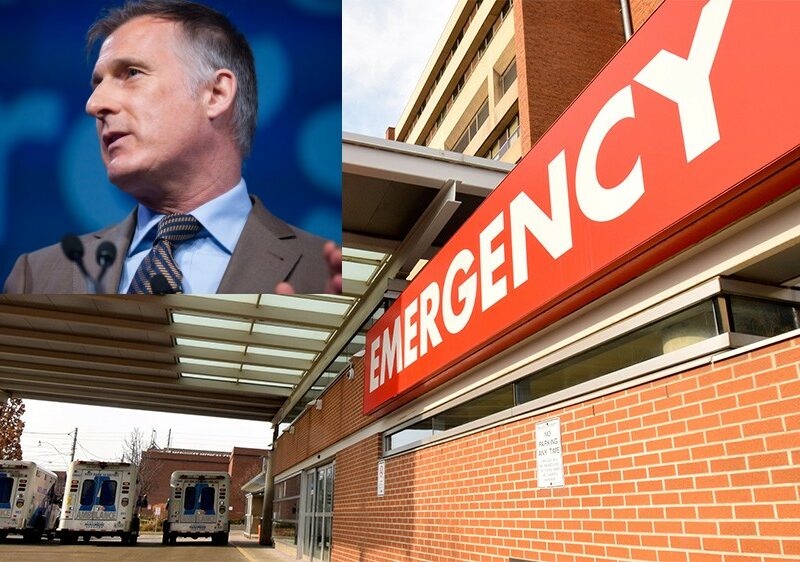 TORONTO – Dozens of PPC supporters joined Maxime Bernier in front of a hospital's ambulance bay and emergency room where the political leader made his pitch to voters.
The angry crowd of about 50 people whose collective IQ was 3 joined trapped health care workers and dying patients to hear Bernier's grievances and his plan to make Canada free from health care.
"We will end vaccine passports, end the government's oppression, and end people's lives!" yelled Bernier blocking the ER door from a cancer patient. "Friends, we need to storm the ICU and liberate our fellow Canadians from these tyrannical ventilators!"
"Sound your sirens if you support us!" yelled one protester at the three ambulances he was blocking.
If elected prime minister, he promised to fix Canada's health care system by getting out of the way.