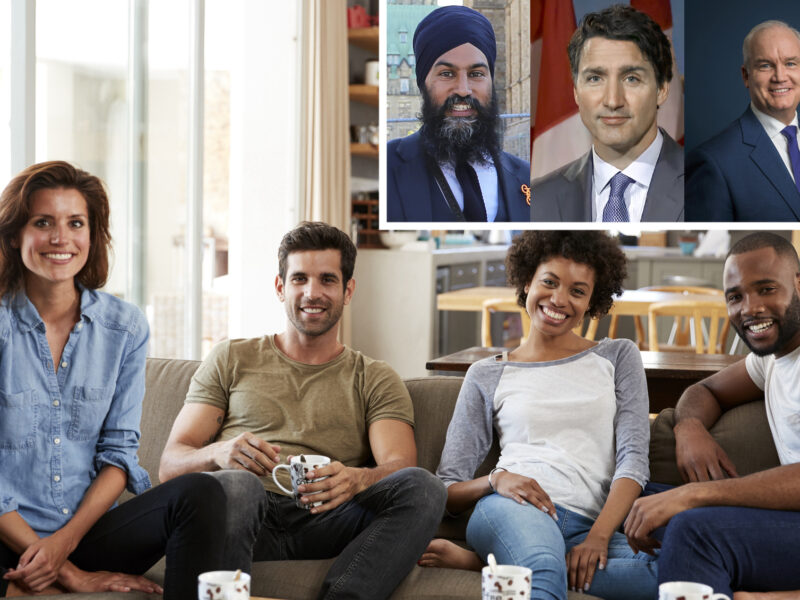 OTTAWA – With only days left until the federal election, political analysts say party leaders are focused on relating to millennial voters by generally performing a bit worse than everyone had hoped.
"All my many mistakes have been part of our targeted strategy to reach millennials," said Trudeau. "They need a politician they can relate to and as someone who has been less successful than their father despite having better skin and hair, that politician is me."
Trudeau has long expressed a kinship with Canadian millennials, having also been called "lazy," "vain," and "disappointing" on the covers of magazines and newspapers – a practice he vows to outlaw if re-elected. Despite being nearly 50, he has even stated he considers himself a "geriatric millennial" because he looks terrible with a middle part.
"I also know what it's like to have to move into your Dad's house," he said with a sigh.
Meanwhile, NDP leader Jagmeet Singh has reached millennial voters through social media, taking part in the popular millennial trend of being mercilessly teased by Gen Zers on TikTok. "Pretending the mockery isn't hurting your feelings is definitely part of the trend," his PR team confirmed, while hurriedly removing skinny jeans from Singh's wardrobe.
Erin O'Toole's team confirmed the Conservative leader is also wooing millennial voters, who appreciate his willingness to court both sides of an issue to avoid anyone on the internet getting mad at him.
"He's also created a lot of work for millennials in our campaign office by needing their help to use PowerPoint," a representative added.
Green Party, Bloc Quebecois, and PCP leaders have done little to reach millennial voters, which has proven surprisingly effective among the demographic. "I've definitely spent months interviewing for jobs I'll never land, so I respect not putting in the extra effort," commented Toronto gadabout and unemployed 30-something Mark Ginart.
Party leaders were later asked how they plan to connect with millennials' existential climate change anxiety; Trudeau, Singh, and O'Toole each released a statement saying they cannot confirm their strategy on this but it will definitely be more effective than whatever the other two do.