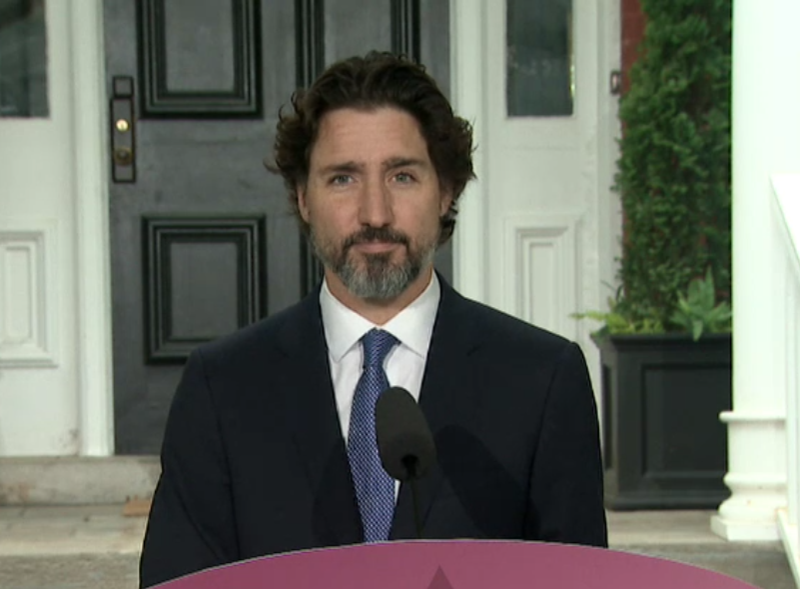 OTTAWA – As the Conservative Party surges in the polls, Prime Minister Justin Trudeau has asked Governor General Mary Simon to revoke the election writ that dropped two weeks ago, invoking the longstanding Parliamentary procedure of takesies backsies.
"Two weeks ago when I asked for an election we had a decent chance of a majority government," said Trudeau outside Rideau Hall. "But now we're looking at potential Prime Minister Erin O'Toole. So I have no choice but to ask the GG for a takesie backsie, or as they say in latin 'ebacks ad sietake.'"
"I promise all Canadians I won't call another election until my term has expired or the polls move in my direction, whichever comes first."
Although Takesies Backsies has never been used in Canada, it has a long Parliamentary history in the United Kingdom, where King Charles' use of it is widely blamed for setting off the English Civil War. Nevertheless Conservatives are expressing outrage at the request.
"Maybe I'm just an old-fashioned guy given I'm the oldest looking 48 year old you've ever met," said Tory leader Erin O'Toole. "But where I grew up, in REAL Canada, we had an expression. And that expression was: 'no takesies backsies.' And I hope the Governor General remembers that."
Simon will take some time making a decision. She is expected to meet with advisors this weekend to consider the request alongside other important constitutional and parliamentary principles like 'whoever smelt it dealt it', 'cheater cheater pumpkin eater' and 'snitches get stitches.'