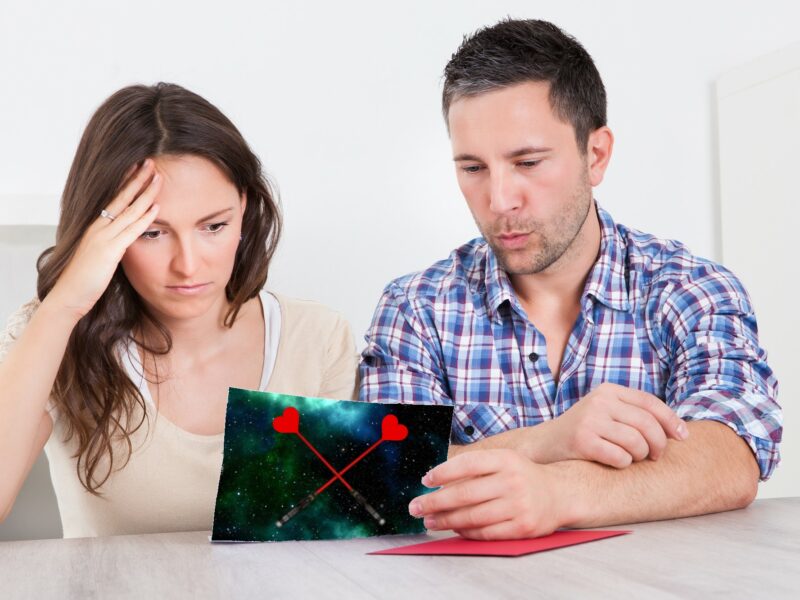 EDMONTON – People invited to the Katie Carmichael-Chris Everett wedding were horrified to discover that the invitations featured lightsabers and X-Wings.
"Jesus Christ, it says 'Come celebrate a scruffy-looking nerf herder finding his princess,'" said Katie's brother. "And then I have to check 'Do' or 'Do not.' I knew they were into Star Wars crap, but yeesh."
Upon visiting the wedding's website, katieandchrisoncoruscant.ca, guests are greeted with an auto-playing MIDI of "The Imperial March," an image of the bride and groom awkwardly photoshopped over Han and Leia kissing, and the option to choose between "Bantha Sirloin (steak)" and "Roasted Porg (chicken)."
The site added that "18+ guests can enjoy hard Bantha milk, while younglings will be served Moof juice!"
There was also a link to a registry that includes a Death Star waffle maker, his and hers Jedi bathrobes, and a $950 crystal punch bowl in the shape of C-3P0's head.
"Apparently because I'm the best man I have to dress like whatever the fuck a 'Imperial Royal Guard' is," said the groom's best friend. "So there's a few hundred bucks down the drain. You know, for someone obsessed with Star Wars I don't think he realises that the mass murdering space fascists are supposed to be the villains."
"At least I don't have to wear Leia's slave outfit like the maid of honour," the best man continued. "Who doesn't want to think about sexual slavery at a wedding?"
Guests will be encouraged to blast foam womp rats, wrestle a wookie, and join hired actors in recreating their favourite Star Wars scenes. The couple will then vow to never turn to the dark side before having their first dance to "Duel of the Fates."
"Great, my son is dressing the waiters up as stormtroopers and the ringbearer as R2-D2," said Chris's father. "And then we're supposed to raise plastic lightsabers after our poor reverend, who's done up like Obi-Wan, says 'By the power invested in me by the Republic, I now pronounce you partners in the Force.' I'm so glad I gave him the money for this."
At press time, Katie's 87-year-old grandmother was asking her what live jizz-wailing is.