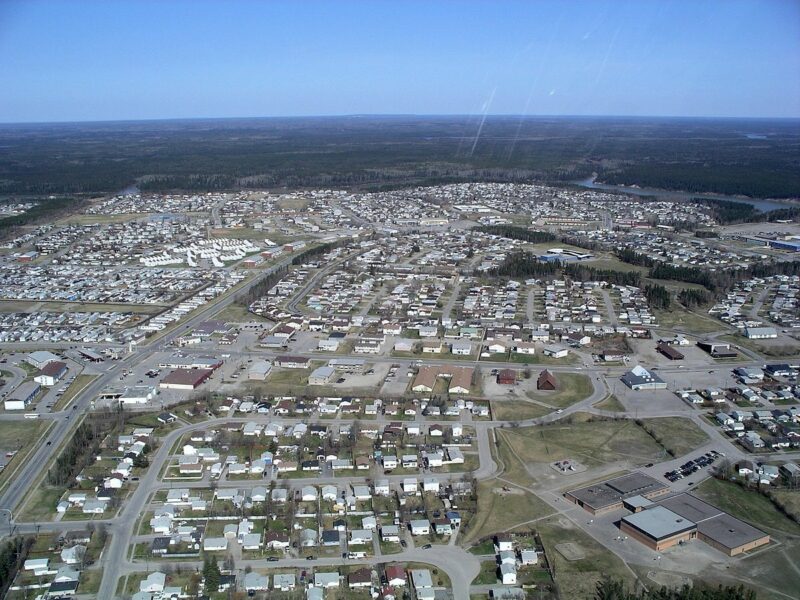 THOMPSON, MB — The federal government announced today that Canada will be opening its borders to fully-vaccinated Americans starting August 9th. Across the border, Ottawa's announcement has seemingly lit a fire in the hearts of the American people, leading to a surge in new vaccinations, all anticipating the opportunity to visit Thompson, Manitoba.
The Beaverton caught up with Maddy Finster, a 29-year-old IT specialist, who was just one of hundreds anxiously waiting in-line outside a clinic in Buffalo, New York.
"The vaccine lottery was an obvious scam and I don't trust anything any organization, much less the government, tells me. But when I saw I might be able to visit the 'Hub of the North' again? I could suddenly see the good in people again. It was like the purifying touch of the divine burning away my misanthropy. It-it was beautiful."
Thompson, the largest city in the Northern Manitoba region, boasts eight hotels and over 20 restaurants to cater to travellers hoping to learn about the city's extensive nickel mining history.
"Just the chance to witness a hockey game in the historic Thompson Regional Community Centre, to see the NorMan Northstars face off against the Brandon Wheat Kings, that's the stuff dreams a-HEY! NO CUTS, ASSHOLE!" screamed Finster, jamming an elbow into the nose of the man that had suddenly pushed ahead of her.
Further down the line, Alphonse Bertolli, 95, stood clad in a heavy coat and clutching a locket containing a picture of Dr. John F. Thompson, the city's eponymous founder.
"The doctors, they beg me, 'Alphonse please do not take the vaccine,' they say, 'your body is too weak, it cannot handle it.' But I do not listen to this. I know I do not have many more years left but before I go, I must see Manitoba's third busiest airport with these old eyes just one last time."
At press time, a large crowd of unvaccinated Americans had gathered at the border and was threatening to invade Canada and take the jewel of Northern Manitoba for themselves until Thompson Mayor Colleen Smook arrived and defused the situation by offering them all selfies with Nicky, the Nickel Days Nickel.