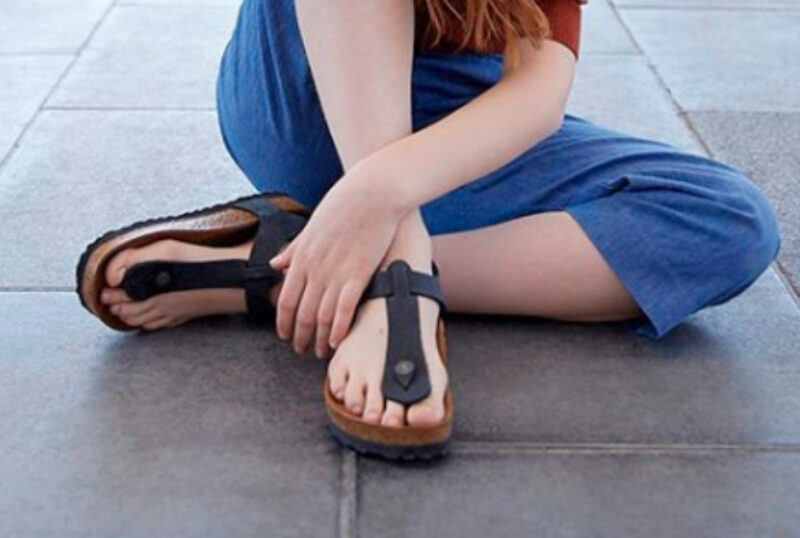 Peterborough, ON – Local woman Jane Waite has been telling friends how comfortable her new Birkenstock sandals are, despite the numerous cuts, blisters and open wounds visible.
"I could walk for hours in these," said Waite at a socially distanced hang as she absently cleaned off the blood pool that had built up between the cork sole and leather strap. "I'm going to wear these all summer!"
"Plus they look great," she added in reference to the sandals that, even if you didn't know were made in Germany, you would know were German.
The Birkenstock sandal dates back to the 19th century, but exploded in popularity after WWII when the Allies made Germans wear them as a small bit of punishment for what they had done. Somehow the uncomfortable base, sharp leather toe strap and needlessly curved front caught on in popularity and they came to North America, where they have been worn by people pretending they aren't in agony for years.
"She was talking about how great they feel. But every time she took a step I could hear her let out a tiny whimper of pain," said Waite's friend Tyler.
"I guess they're a little rough at first, but once you break them in they're great," said Waite. "And breaking them in only takes about 3 to 4 years, so that's well worth your time."
In related news a local man was telling friends how much he loved his new sweat-proof workout gear, despite the fact that he had already sweat through it.