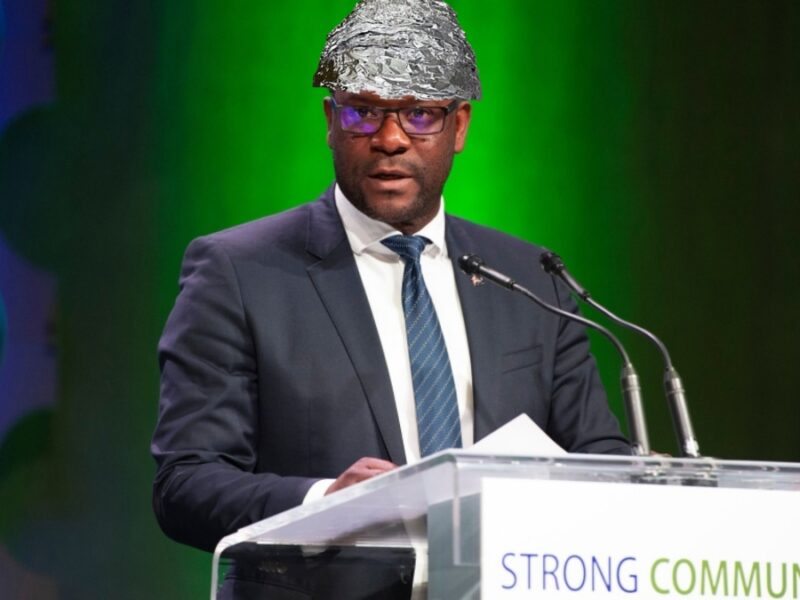 EDMONTON – Alberta Justice Minister Kaycee Madu has opened up an investigation into the federal Liberals, NDP Opposition and the media's role in the 1963 assassination of US President John F. Kennedy.
Wearing a tin foil hat to protect him from the mainstream media's mind control devices, Madu had already implicated the two political parties and news companies for wanting a pandemic to cripple Alberta's health care system to make the UCP look bad.
"If you look closely behind the grassy knoll, you will see a fresh crop of hair that looks identical to Justin Trudeau's hair," explained Madu showing a grainy video of the footage. "We all know you can fake a birth certificate like Barack Obama's, so JT was definitely not born in 1971, and Castro was his dad, so he had it out for JFK this whole time."
Rachel Notley and the NDP's close association to the Teamsters union and the mob is the smoking gun said the man who is responsible for the criminal and provincial legal proceedings in the province.
The minister also pointed to the mainstream media's involvement in JFK's tragic end, especially the CBC, which he called "COVID Broadcasting Corporation."
"JFK was assassinated in 1963. You know what also existed in 1963? The CBC. This can't be a coincidence!"
Madu said that his government is trying to do everything it can to prevent the spread of COVID-19, but George Soros keeps stopping them.