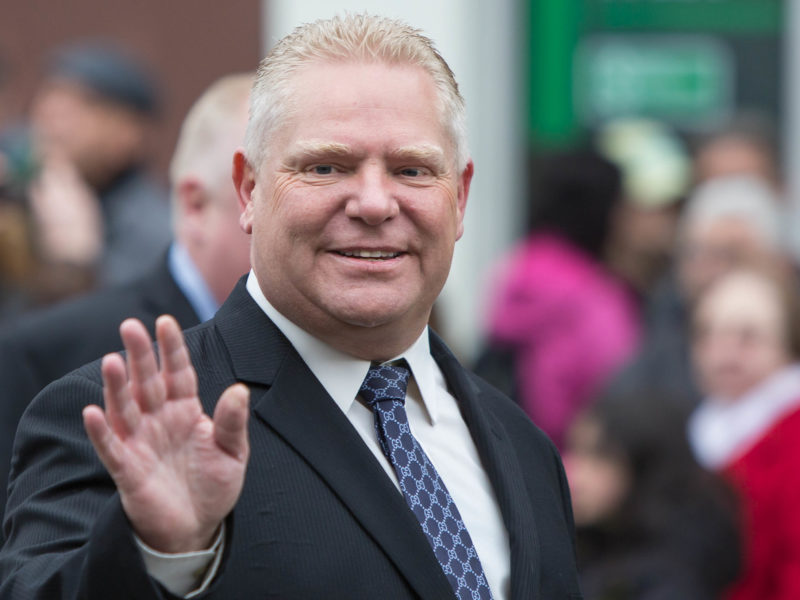 ETOBICOKE, ON – After coming into contact with a coworker who tested positive for COVID-19, Premier Doug Ford is reportedly "hugely relieved" to have paid sick days to isolate at home, as per Ontario Health guidelines.
"Man, I don't know what I'd do without these paid sick days!" exclaimed the Premier of Ontario while lounging in his basement rec room. "Can you imagine if I had to go to work even though I knew for a fact that I might have COVID? Or even worse – transmit it to my coworkers?"
"These paid sick days, which I have to use at my discretion, are a lifesaver… literally!" Ford added, while reclining his La-Z-Boy chair and cranking the volume on an Ice Truckers marathon.
While many immediately speculated that Ford was using the potential COVID exposure as an excuse to avoid being seen in public after a politically disastrous weekend, Ford dispelled the notion. "Nope, I am using these good ol' paid sickies to protect myself, and my family at home. How could I not use them – they were so easy to take! And I didn't lose a single dollar in pay!"
The Office of the Premier reported that not only did Ford immediately take a paid sick day, but that all staff were encouraged to as well. "It's just such a load off my mind knowing that I can take a day off without worrying about being docked pay or even losing my job. Could you imagine such a thing," explained one Ford staffer via a Zoom call from his downtown apartment.
"I'm just relieved that we weren't working in enclosed spaces for long hours, or doing physically demanding labour," he added, before logging off for another mid-afternoon nap.
As news of Ford taking a paid sick day spread, MPPs from all over the Conservative caucus took a page from the Premier's book and availed themselves of a day off with pay.
"I never actually came into contact with the infected staffer," explained Deputy Premier and Minister of Health Christine Elliott, "But better safe than sorry is what I sometimes say!"
"Who wants to play Among Us— I mean, I'm relieved to secure the safety of my coworkers with these paid sick days that I have access to," exclaimed Stephen Lecce, before excusing himself to receive his UberEats order delivered by a young woman who is classified as an "essential worker" despite having no paid sick days, vaccinations, or job security.
At press time, Premier Ford was on the phone with Peter Gilgan, the owner of Mattamy Homes, urging him to institute paid sick days for himself and none of his employees.