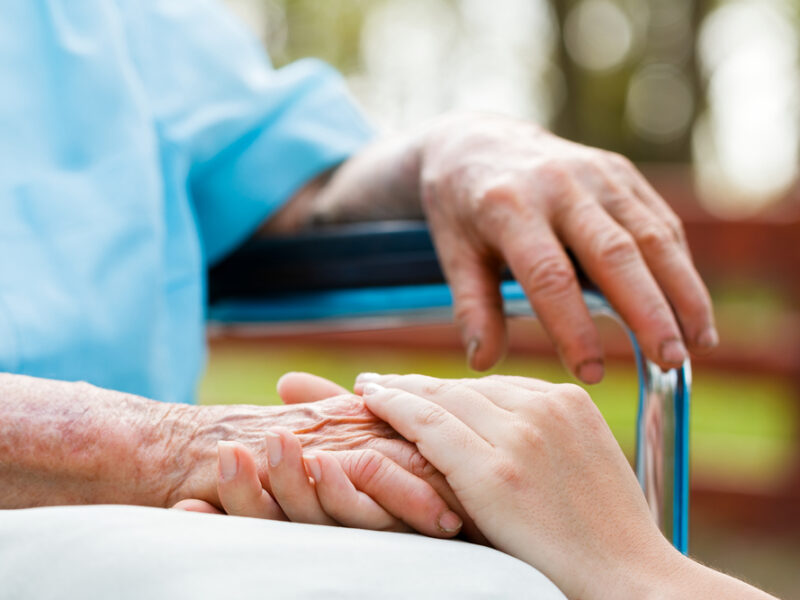 BARRIE, ON – In the wake of soaring COVID-19 deaths of patients of long-term care facilities, industry leaders have announced they will remove the words "long" and "care" in order to clear up any misconceptions.
The newly-described "Term Facilities" will continue to cater to Canada's seniors, while now making no promises about the length of time patients may live there or what standard of human interaction they may receive from the management or staff.
"I think having 'long' and 'care' in there really just set some expectations that we never actually intended to fulfill anyway," explained George P. Helfer, head of the recently-reformed Term Facility Industry Alliance. "Now the name Term Facility will conjure up images of a clinical structure where elderly patients will reside for unspecified periods, exactly how we always intended it."
"Our lawyers inform us that removing the word 'Care' is enough to keep us in the clear on all COVID responsibilities as well," added Helfer.
COVID deaths in Term Facilities currently number over 15545 in all of Canada – statistics which prompted the Term Facility industry to take immediate rebranding action. Earlier rejected rebranding efforts included: clown outfits for all staff to distract from COVID deaths; removing dying patients from care facility grounds to lower death counts (New York State only); and complimentary applesauce for infected patients to incentivize catching coronavirus.
"We also considered changing the Long-term Care name to LTC, like KFC did in the 90's," explained Saunders, "but in the end 'Term Facilities' just had more zing."
Now that Term Facilities no longer allude to any kind of medical care or promises of longevity, the move is being applauded by shareholders.
"Even before COVID-19 this kind of name change was long overdue," explained Mike Harris, Chair of the Chartwell Homes board of directors, one of the largest providers of Term Facilities in Canada. "Back when I was Ontario's premier we got rid of most of the regulations over nursing homes, but couldn't quite get them all."
"But now that I'm here on the board, it turns out all it took to maximize profit was dropping two little words from the names," Harris added proudly, before being awarded an additional Order of Ontario by Premier Doug Ford for "solving that Care Facility problem".
At press time the Term Facility Industry Alliance has narrowed their new slogan down to "Come and continue to live for an unspecified period of time" and "You can't spell terminal without term!" Meanwhile, with vaccines being delivered across the country and COVID-19 deaths beginning to stabilize, the Term Facility Industry Alliance insists it has no plans to re-add long or care to its title.
"At this point we're considering whether dropping the word 'facility' relieves us of any legal obligation to provide a physical structure of any kind," Helfer added.