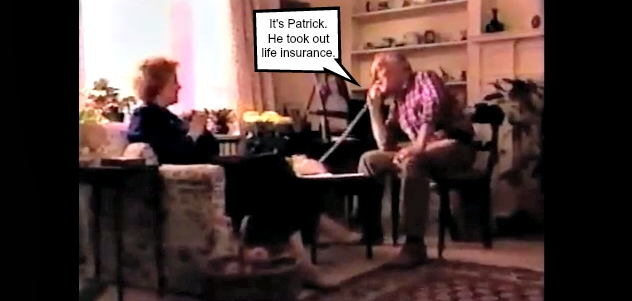 Moose Jaw, SK – Patrick Donahue, known throughout Canada as "It's Patrick he took out life insurance!" from that commercial has unfortunately passed away, and his insurance company is refusing to pay his benefit.
"We of course mourn Patrick and his ability to say hi and advise his dad that he got life insurance in the split second it took him to pick up the phone," said Karen Black, spokesperson for BMO, which in 2009 acquired Norwich Insurance, the company that made the ads. "But we require full medical disclosure and he never told us that he had his tonsils out when he was 12, so there is nothing we can do."
"We just can't rule out the possibility that this contributed to his recent aneurysm."
Patrick was famously so excited by his obtaining life insurance that he immediately called up his parents and provided brochure level information about the plan details, the medical/age requirements and the fact that the Millers had already gotten covered. Susan Miller is currently in a legal battle with the company after it determined that her 93 year old husband's death via heart attack was "clearly suicide."
"I'm so sad to lose my son," said Patrick's mother Nancy, holding on to the 'Medical?' paper from the ad. "My husband and I never got around to getting coverage ourselves. Right after Patrick hung up we got a call from our other son Steve about getting a reverse mortgage, so we forgot all about it."
Patrick is survived by his wife and 3 sons. In lieu of flowers the family has asked that you memorize the phone number of a random business so you can repeat it in a phone call.