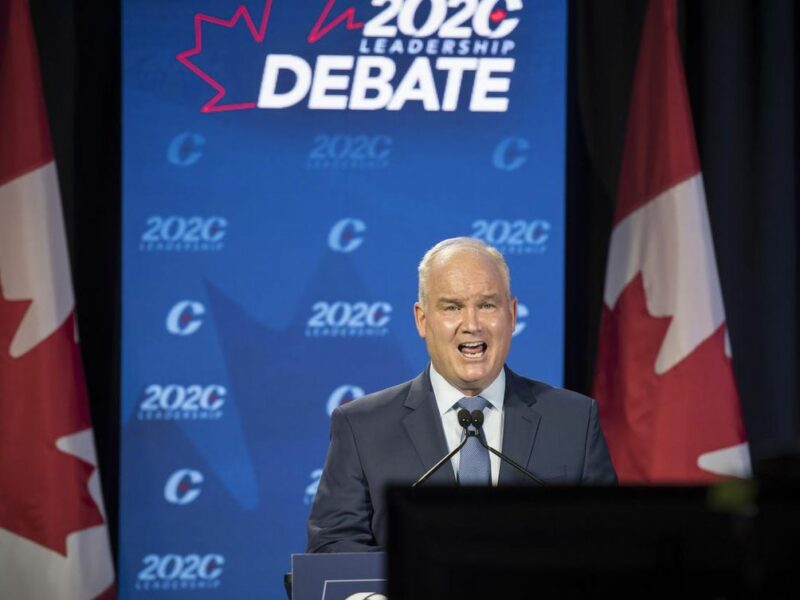 OTTAWA – In the wake of defending Canada's barbaric residential school system while giving a talk to Ryerson Conservative students about how best to own the libs, Conservative leader Erin O'Toole has somehow managed to surpass his predecessor Andrew Scheer in the all important unlikeability category.
"If you'd asked me a few months ago if anyone could ever annoy me more than a passive aggressive American faux insurance salesman, I would have said no way," said Parliamentary statistician Aemon Bach. "But clearly these records are just made to be broken."
"Turns out the key is: keep all of Andrew Scheer's terrible policies, but be way shoutier about it."
O'Toole was expected to break with Scheer's strategy of 'horrify so many moderate voters they opt for the brownface guy' in favour of the Harper 'be creepy, but not quite I own a windowless van creepy' approach. Instead he has pioneered his own method of campaigning, which journalists have dubbed the 'what if every right wing twitter hashtag was personified in the form of a schlubby Canadian man' tactic.
"It's not just that he outclassed Scheer. It's the speed with which he did it. If he keeps up this pace, by mid 2021 he might beat the all time record holder in unlikeable Canadian politicians – Michael Ignatieff."
For his part O'Toole insisted that once voters got to know him, they would find him to be an acceptable level of unacceptable, just like so many politicians before him.
At press time O'Toole had made the reluctant choice to fire Lynn Beyak as his speech writer.