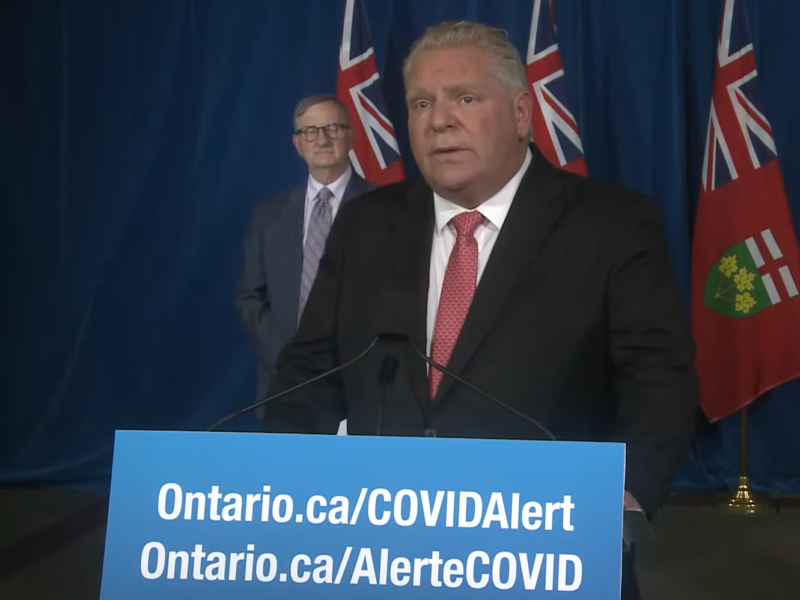 TORONTO – Premier Doug Ford and his team of cabinet ministers have ordered a complete shutdown of Ontario to combat the spread of the Ontario Auditor General's report on the government's response to the pandemic.
Springing into action as if there was a critical health emergency where lives were at stake, paper copies of the critical investigation were immediately quarantined from Queen's Park.
"Folks, we're going fight this with everything we have," said Ford in a press conference. "Ontarians should know that we're protecting them from a false review that could improve our pandemic response."
The premier has ordered the province's top doctor and medical team to control the Auditor's review and established a clear command structure on who is responsible for containment.
15 million personal protective blindfolds have been expedited to hospitals and care facilities in the event any patients come in direct contact with the auditor's work.
"This review is just full of lies and misinformation!" yelled Ford about the audit that revealed that decisions were made by pandemic committee members who were the most assertive rather than their expertise. "WE DO NOT MAKE DECISIONS BASED ON WHO CAN SCREAM THE LOUDEST AND THAT'S FINAL! DO YOU UNDERSTAND ME?"
Minister of Health Christine Elliott was more philosophical in her explanation of the audit that outlined serious mismanagement and lack of lab capacity.
"We have different views on various aspects of her report," explained Elliott. "Some say over 3,000 people are dead, but in a different view, aren't they very much alive in our hearts?"