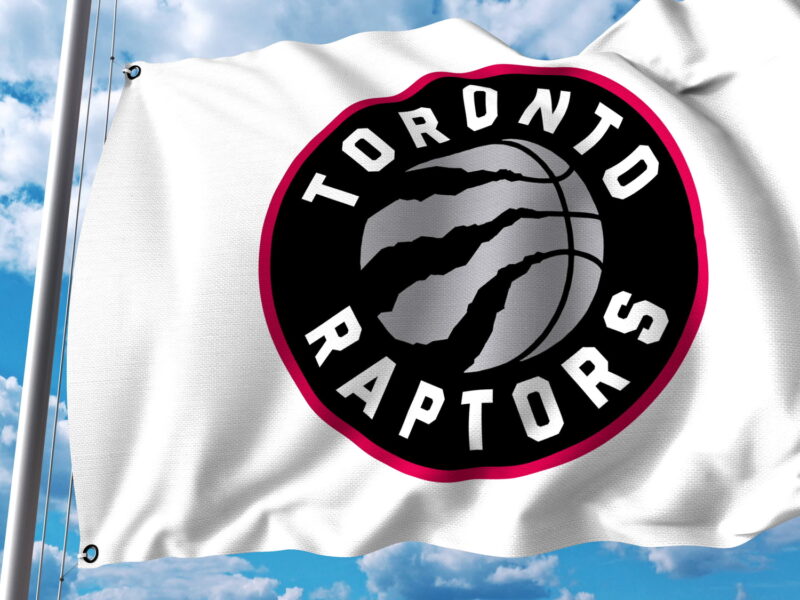 TAMPA – As part of their preparation to temporarily become a Florida based NBA team the Toronto Raptors have replaced their 'claw' logo with a cartoon of a shirtless man shooting fireworks at an alligator.
"We thought it was important to adapt to our new surroundings," said Team President Masai Ujiri as he shotgunned a tallboy of Natty Ice. "And nothing says Florida like shirtless men with leather skin, alligators and improper handling of fireworks."
"Other than combining all three of course."
The design was done quickly by the Raptors in house graphics department, with consultation from Drake, the die hard Torontonian who lives in Florida most of the year.
Originally the logo attempted to include more classic 'Florida Man' features like a baby fighting a python, cousins making out or a white retiree voting for Donald Trump, but ultimately the organization decided to go with the simpler version.
"It's going to be an adjustment playing in Florida. But we know our fans from Toronto are with us," said point guard Kyle Lowry. "Specifically the Snowbirds who violated the COVID restrictions and came down here for the winter."
Raptors coach Nick Nurse took time to defend the logo.
"is it a great logo? No. Am I uncomfortable with the fact that the image they used looks a lot like me with my shirt off? Yes. But at least it's better than the old Purple Dinosaur."