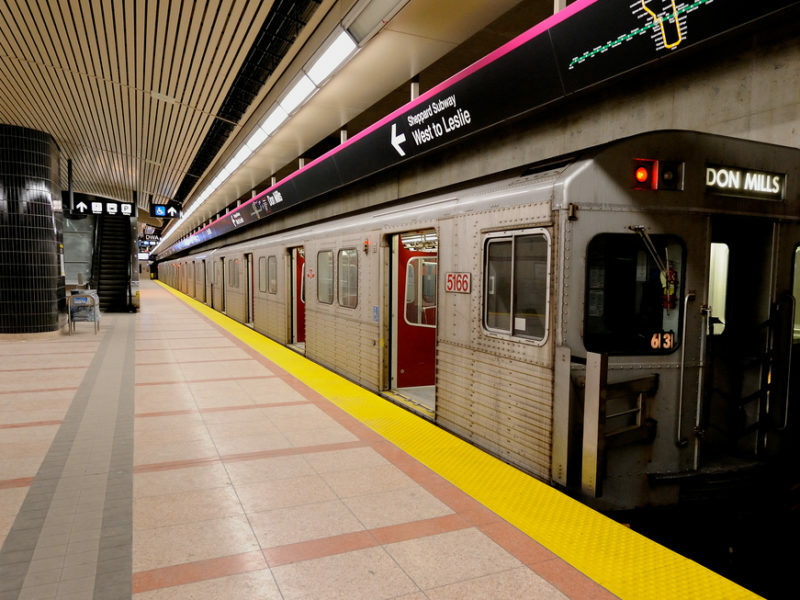 TORONTO – After telling riders physical distancing "will no longer be possible" on its vehicles, the TTC has clarified by pointing out that riders will easily be able to maintain 6 feet of personal space, provided all they do is ride line 4 back and forth from Sheppard to Don Mills.
"We take passenger safety concerns just as seriously as we do the need for 506 Kennedy to please call control," said TTC spokesperson Brigitte Kendrick. "But it is simply impossible to run a citywide transit service that follows public health guidelines, unless you count the many cities currently doing so. Fortunately, this kind of situation is exactly why we spent billions of dollars building a mostly empty subway line along Sheppard street!"
"Aren't you pretty excited to see what the Bessarion and Leslie stations look like?" she added.
The TTC assured nervous customers that not only would they be able to maintain 6 feet of space, they would probably have the whole subway car to themselves, something that even the most ardent TTC critic would have to admit is very fancy.
"I live in the Junction and I work downtown so this doesn't exactly help, but it is nice to have room to breathe," said resident Kaya Singh as she pulled into Don Mills station for the fourth time.
"I guess I would go to the Shops at Don Mills if it wasn't for, you know, the global pandemic that caused all this in the first place."
For those 98% of Torontonians for whom the Sheppard line is useless the TTC did have other recommendations to maintain physical distancing. These include getting off and waiting for a less crowded bus or subway, biking, and creating your own god damn mass transit system if you think its so fucking easy.