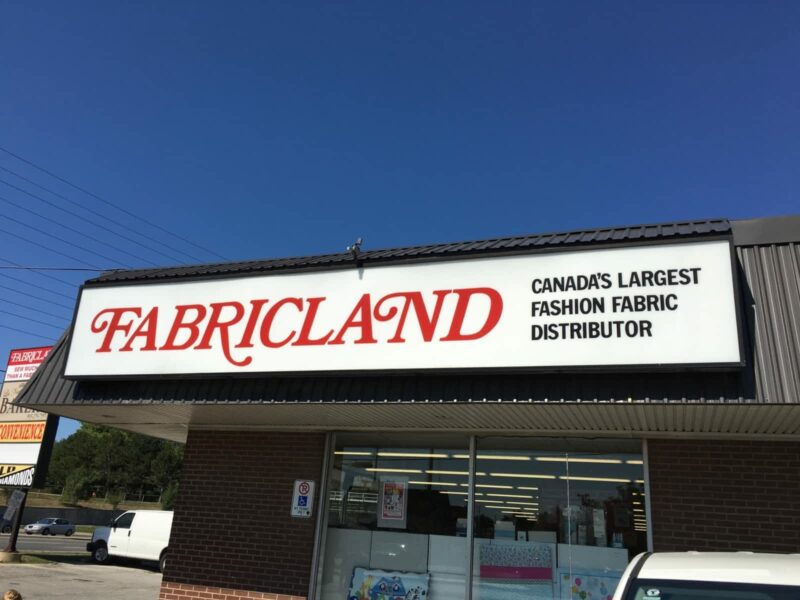 TORONTO – A new study by the University of Toronto has found that, thanks to radio and tv jingles, the vast majority of Canadians are unable to say the name of cloth merchant Fabricland without immediately repeating it faster and much louder.
"Other than the extremely old and extremely young nearly every Canadian has that jingle hard wired into their brain, making it impossible to say the name Fabricland just once," said heard researcher Marianne Chalmers.
"FABRICLAND!" she added. "Sorry I was born in the eighties so it's absolutely impossible for me not to say it."
Some Canadians insisted they would be the exception to the rule, given the fact that they had never actually shopped at a Fabricland once in their life.
"That's ridiculous of course I don't need to say it again," said 26 year old Saanvi de Silva. "Here: Fabricland. Easy."
Silva's face then started turning red. Her eyed bulged and her muscles tightened. She was straining. Desperate for relief. She fought for what felt like ages until finally:
"FAAAAABBBBBRRRIIIIIICCCCLLLLAAAANNNDDDDDD!!!!!!!!!" she burst out before collapsing on the ground.
The study also found that a similar number of Canadians can't hear the numbers 9,6,7 in a row without immediately singing "11, 11, call Pizza Pizza hey hey hey!"