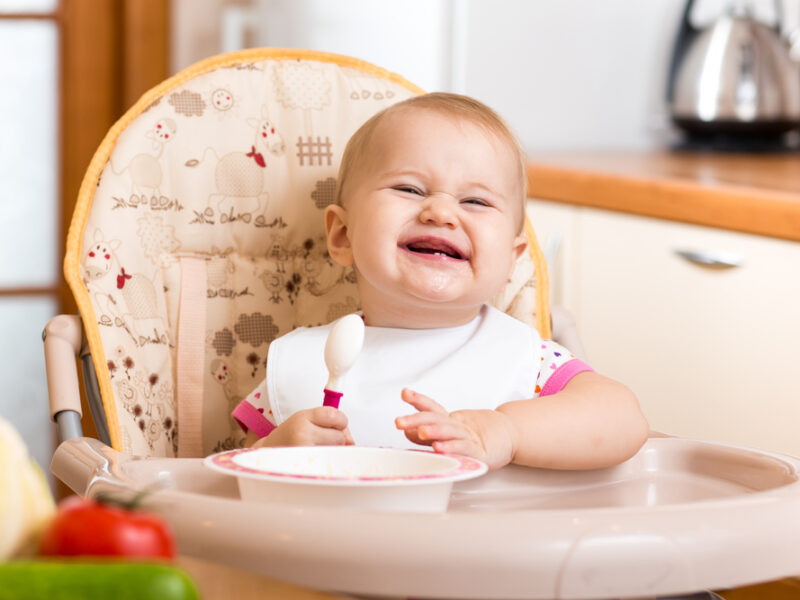 MONCTON – Local baby, Margaret O'Connor-Williams, has reportedly uttered "CRA is experiencing longer than normal call volume" as her first word due to her parents having been on hold with the CRA for the majority of her existence.
"We are thrilled," exclaimed new parents Tenika Williams and Jan O'Connor via Zoom, with the CRA hold music playing in the background. "My wife and I had a running bet that her first word would be "mama" or "ball!" So, you can imagine our surprise when Margaret blurted out a whole coherent sentence! Now it's 'CRA is experiencing longer than normal call volume' this and 'CRA is experiencing longer than normal call volume' that! She won't stop saying it!"
In a report released by pediatrician Dr. Felicia Badeaux, most babies begin to talk around 12 months, which according to Williams, was around the time she finally got through to someone to discuss her COVID benefits.
"I've been on hold since March" said Williams. "Margaret's first birthday was last Friday, so that's about seven months of being on hold and we all know babies are like sponges."
According to O'Connor, Margaret has started to say "we may not be able to get to you today, so if that happens, please call back tomorrow during office hours" for when she wants a bottle and then "Fuck! The call just dropped!" followed by the busy tone whenever she wants to play. However, before she starts speaking, she always prefaces with "these words may be recorded or monitored for quality assurance purposes."
"We're so proud of her!" added Williams, holding Margaret up to the camera after signalling to her parents to pick her up by stating 'pour le service en français, appuyez sur le 2' "She's bilingual already!"
"And she's starting to walk, too!" explained O'Conner. "It's been a long road but we finally have a system that seems to work." When asked what the system was, O'Connor revealed that she has Maragaret fill out bi-weekly reports on her progress to ensure she's still eligible to continue to receive benefits, like smarties, whenever she does take a few steps.