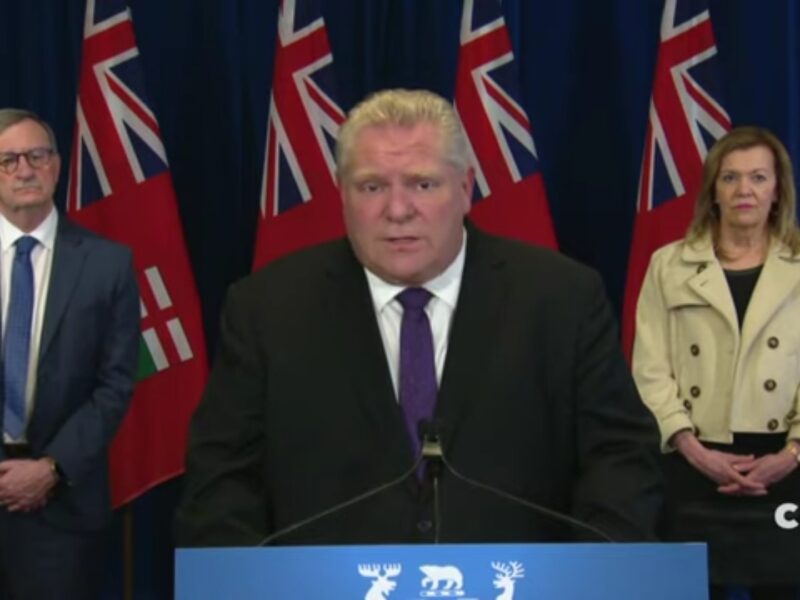 QUEEN'S PARK – With a recent uptick in Covid 19 cases in the Toronto, Peel and Ottawa regions, Doug Ford has called on Ontarians to take all possible precautions, to keep indoor gatherings to ten, and most importantly, to disregard everything his government was telling them a week ago.
"The sharp uptick in community transmissions is what happen when you listen to wackadoos instead of medical professionals," said Ontario Premier Doug Ford. "If I knew anything about preventing viral outbreaks, I wouldn't have scaled back comprehensive, annual inspections of long term care homes."
"And that's on all of you," Ford added.
Ford went on to lambast developers for not following the environmental regulations he rolled back, friends for accepting the patronage positions he offered them, and children with autism for not taking part in any of the programs that he slashed.
"It's good to know that this second wave is being taken seriously and social gatherings are being limited," stated Brampton resident Frank Giccello. "Now the only place I'll catch COVID is when I'm working in a crowded warehouse for my job at Amazon, or from my kid whose class has 30 students crammed into one room. Or maybe from the hundreds of restaurants that still have indoor dining."
The conservative have assured the public that while they have gone back on some of their actions, minimum wage will remain locked below the cost of living.