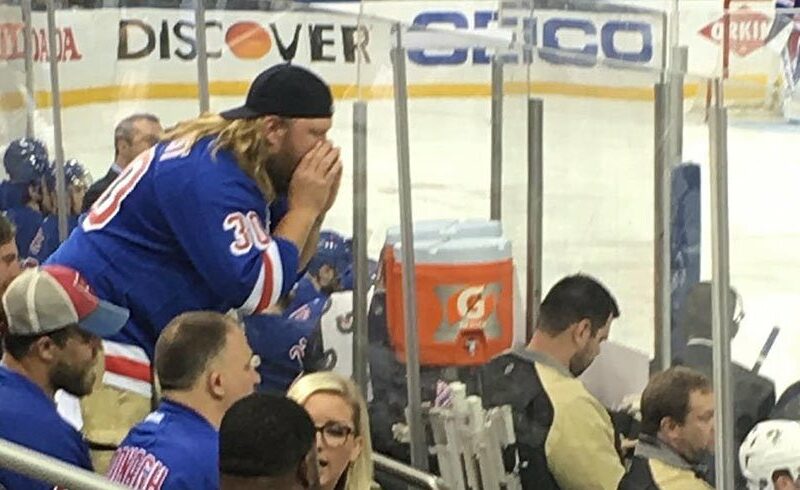 TORONTO – In an effort to make the play in tournament and playoffs feel as realistic as possible despite the lack of fans in the stands the NHL has begun playing audio clips of fans drunkenly insulting players' moms.
"Home fans are a vital part of the NHL experience and provide a real boost for their teams," said commissioner Gary Bettman. "And so, alongside standard cheers, we will be broadcasting clips of fans who have clearly been overserved saying truly disgusting things about the woman who raised a player on the other team."
"We think both the players and the fans watching at home will appreciate this commitment to realism," he added.
Many of the heckles are recordings picked up from games played back when fans were allowed to attend. However a few more were provided by voiceover artist Dalton Butler.
"I'm happy to get a gig but wow, some of the things they made we say were rough. Real rough. I'd like to apologize to Sidney Crosby's mom in particular."
"Ity was a bit weird playing without fans," admitted Rangers forward Mika Zibanejad. "But then when I heard a drunken voice screaming about how my mom is a fat whore I was like, this feels right."
The NHL isn't stopping there. They will also be playing audio of fans screaming 'Fight,' booing goaltenders and, since half the games are being played in Toronto, getting to their seats 12 minutes into the start of the first period.