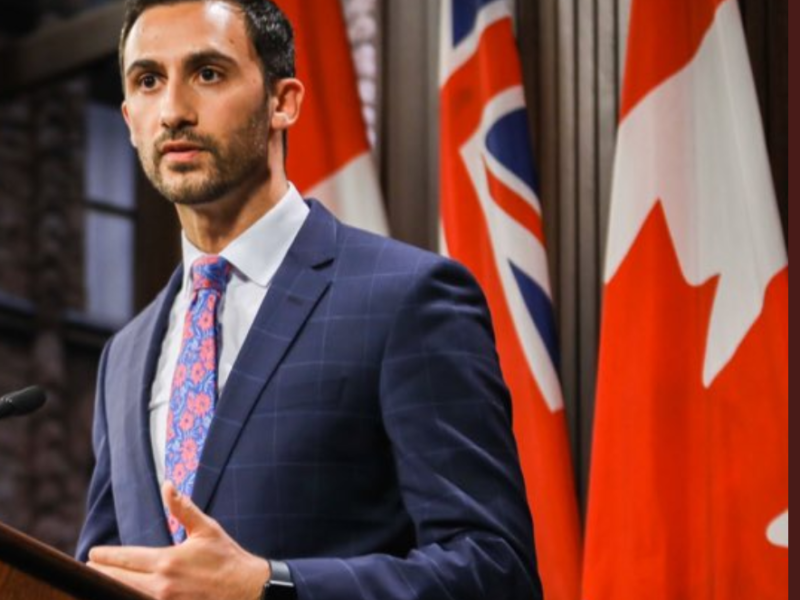 TORONTO — As schools prepare to reopen for the first time since the COVID-19 pandemic began, the Ontario Ministry of Education has assured students and teachers that the newly revised math curriculum will help them calculate their chances of survival.
"Going back to school in a pandemic is kind of scary," said 9th grade student Emily Chau, "But it's good to know our math teachers can teach us new and better ways to calculate exactly how scary it is".
The Ministry of Education unveiled the updated math curriculum in late June, which includes new sections on financial literacy, coding and viral outbreak prediction modelling.
"We believe this new curriculum will better prepare students for their future careers, should they live long enough to have one," said education minister Stephen Lecce during a recent news conference. "Reintroducing in-class learning will also give students a competitive advantage when they're ready to join the workforce, by giving them early exposure both to coding and to a viral threat that is guaranteed to kill at least a few of their more qualified peers."
The Ministry of Education says the new curriculum will replace "outdated and abstract examples" with ones that are more relevant to real life, such as using probability to calculate which of their classmates is an asymptomatic carrier, geometry to quantify the additional classroom space required to social distance, and creative problem solving to determine what happened to Mr. Edwards the custodian who called in sick a few weeks ago and never returned.
Documents included example questions, like "If a bus travels 50 km/h for 40 minutes and 30 km/h for 10 minutes, do we even need to bother protecting the semi-retired bus driver from COVID?" and "What's the best way to blame education unions for all of this?"
But it's not just students and teachers who will have to wrestle with tricky equations: Parents are anxious about helping their kids with the new math. One such parent is Carole Munoz, whose son is entering his first year of school: "Explaining exponential COVID growth to my six year old would have been hard enough, but I just had to send him to French Immersion."