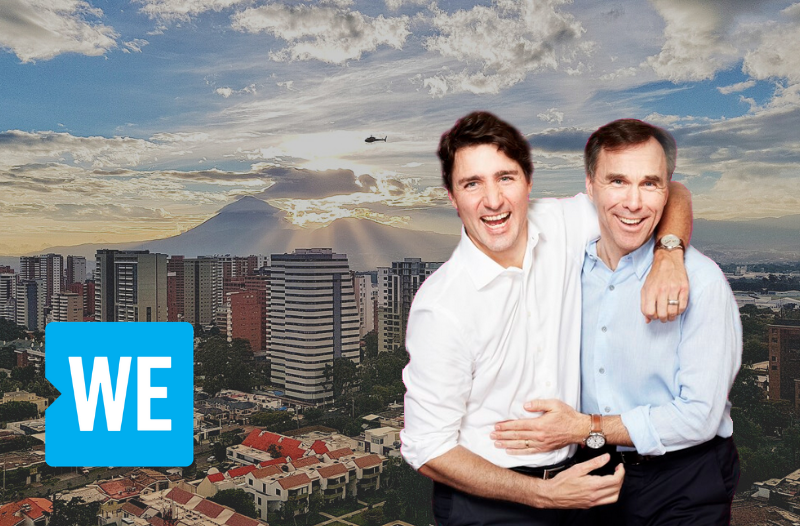 GUATEMALA CITY – WE Charity is sending Prime Minister Justin Trudeau and Finance Minister Bill Morneau on a volunteer trip to help the poor, explore new cultures, and self-discover their ethics.
"It's going to be awesome to help out those in need, like ourselves," said a chipper Trudeau weighed down with a large hiking pack adorned with a Canadian flag. "Volunteering is one of the best ways we can empower youths and prime ministers to find themselves. Man, it's just so sad to see people living with so little."
The five week journey will include the construction of a school for impoverished children and the creation of a deep-rooted, genuine connection to ethics, say officials from WE.
"Hola!" added the PM to confused locals. "Amo la ética!"
After spending a few hours of giving inspirational speeches to other volunteers, the duo plan on spending the rest of the day white-water rafting and hanging out on the beach.
"This trip will jog my memory on all of the other personal connections I may have with government contractors," said Morneau who said he would take some time out of his busy day to read the Conflict of Interest Act. "You can't put a price on this life-changing journey, not even $900 million."
Meanwhile, the shabbily constructed school Trudeau and Morneau built was blamed on Canada's public service.