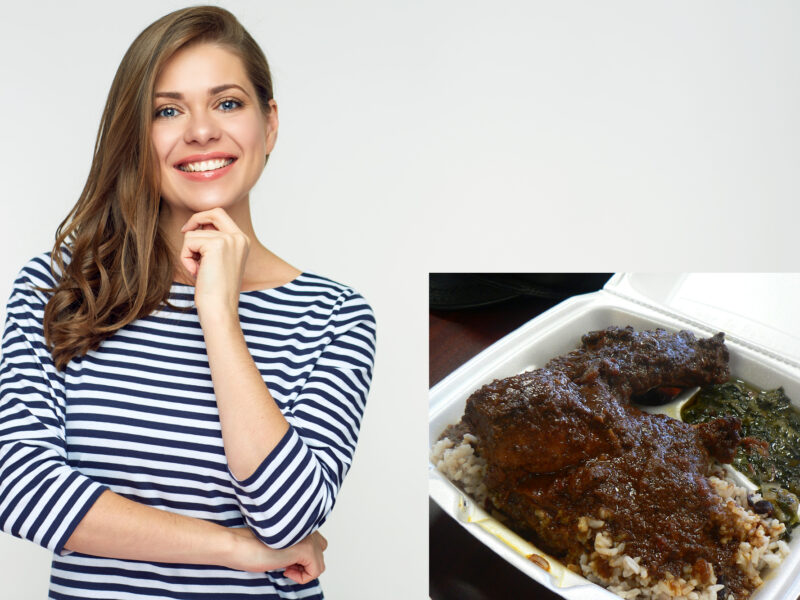 TORONTO – In solidarity with the Black Lives Matter movement and in an attempt to solve racial unrest once and for all, a local white woman volunteered to try jerk chicken for the very first time.
Miranda Blant, an Instagram micro-influencer with 125 followers, took her first trip east of Scarborough to Arthur's, a Caribbean restaurant in the jerk hotspot known as Ajax, Ontario.
"I've, like, seen all these social media posts about activism and I felt like I had to do something besides posting my black square, which I did do" Bland says. "So, I discovered – sorry, googled a jerk chicken restaurant and took a trip to Arthur's!"
Blant captured her entire experience in an Instagram Live, including the moment she jumped in shock at the soca music blaring from the restaurant radio. Nevertheless, she ordered the spicy jerk chicken option in a move unilaterally praised by other local white women.
Arthur, the owner, marketer, head chef, and only chef of the restaurant praised the ordeal for having white dollars being spent in Black businesses. However, he simply described Blant's Jerk-eating skills as "dutty," for leaving so much meat on the bone.
After finishing the meal, Blant offered a cultural exchange for any Black or Indigenous person of colour to try her signature potato salad. "It has mayo, potato, lettuce and some capers to spice things up!" No person has taken up her offer at the time of reporting.
Blant, undeterred, now aims to obliterate homophobia by watching every season of RuPaul's Drag Race at the same time.