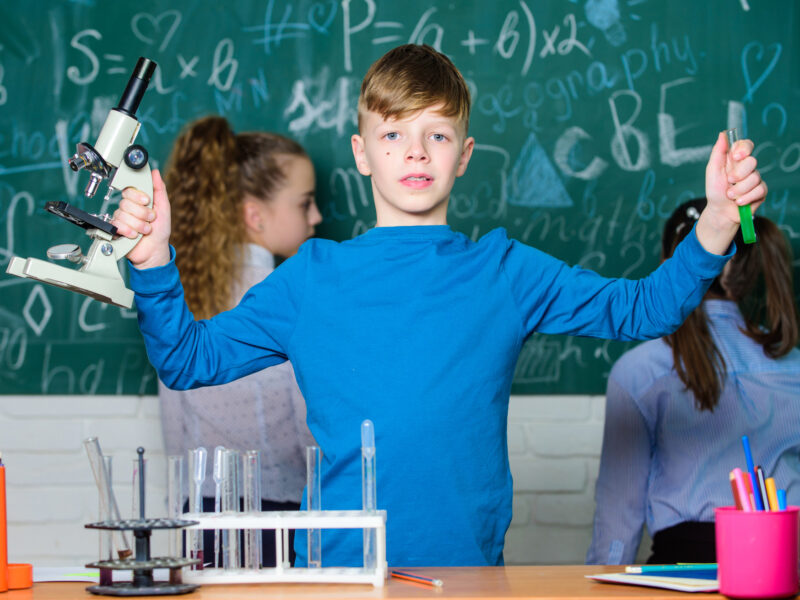 QUEEN'S PARK – Ontario Premier Doug Ford has released his fall school plan, which will see the province's school children return to class in September in order to brainstorm an actual pandemic education plan themselves.
"We believe that Ontario's children have totally got this," explained Ford, flanked by several socially distant ministers. "Not only are school children our most precious resource, but there are tons of them. So naturally, we believe they'll be able to put their heads together and come up with a real plan to allow school to safely continue."
After immediately being corrected by a nearby Health spokesperson, Ford clarified, "Also, definitely don't actually put your heads physically together, kids. That would leave you very vulnerable to catching COVID-19, especially in those tiny classrooms."
The Ford government, which was long expected to make an announcement today regarding how classes will safely resume in the fall, has spent several weeks in reportedly unproductive Zoom chats. Sources indicate that ideas floated during these chats included "school outside always," "each student gets one day in school," and "what if we just graduate everyone?"
"Think of it like a great big science project," beamed the enthusiastic premier. "While they come up with a pandemic safety plan, kids will get to learn about all kinds of educational things: medicine, leadership, organization, and overcoming years of budgetary neglect to respond to a once -in-a-lifetime pandemic."
"Maybe they'll also learn about my personal favourite life lesson: dumping your responsibility onto someone else, then taking credit anyway," Ford added, wistfully wiping away a tear.
Across the province, response to Ford's education plan-to-make-a-plan was mixed.
"Well, I've always been very concerned over the playground transmission of cooties, so I guess I can transfer that knowledge over to pandemic planning," said Tommy Smith, 7, of Burlington.
Theresa Mathers, a math teacher in Mississauga, responded, "I've become so accustomed to the provincial Conservatives trying to kill me through starvation wages that I suppose this will be a nice change of pace."
At press time, Mathers added "hazmat suit (used?)" to the list of school supplies she would need to purchase for September.