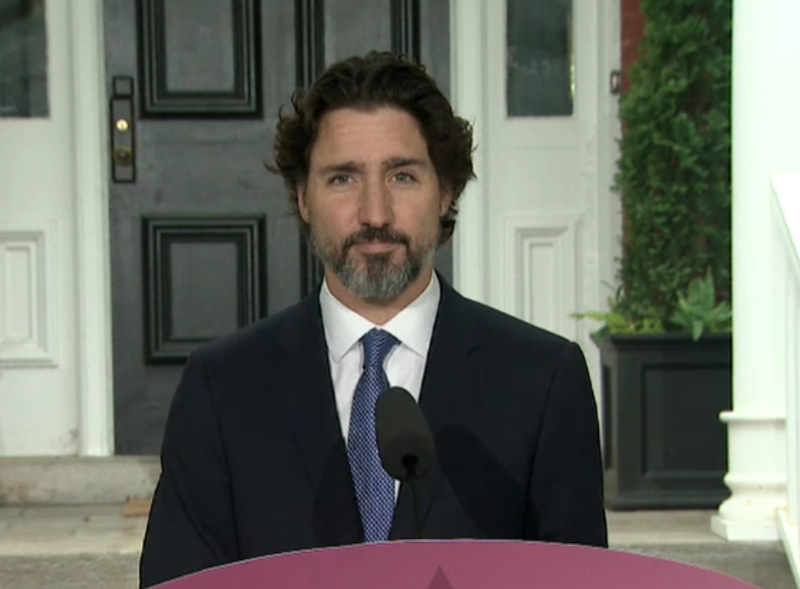 OTTAWA – As demonstrations erupted this week across the continent and the world to protest racism and police brutality, Prime Minister Justin Trudeau today made it clear that he is aware of racism and will continue to be aware of racism as it continues.
"In the twenty-first century there is no place for a leader who refuses to acknowledge the racism that permeates every aspect of our society – racism that leads to poorer outcomes in healthcare, racism that affects access to education and housing, and of course, racism that leads to Indigenous and Black communities being over-policed and under-protected," Trudeau said. "Make no mistake, I am a leader who understands all of this. And perhaps by the twenty-second century, Canada will have a leader who actually makes meaningful changes to stop it."
"To young Black Canadians, I hear you when you say you are anxious and angry. I want you to know that I am listening. I will keep listening no matter how many of you are carded, no matter how many of you experience brutality and discrimination at the hands of agents of the state which I lead. I will never stop hearing you, learning from you, and responding with platitudes that make absolutely no difference to you."
In contrast to American President Donald Trump's efforts to hide from his country during the recent protests, Trudeau is responding to the outpouring of rage at institutionalized racism by loudly letting Canadians know that the head of their most powerful institution is not ignorant of the chronic racism embedded in Canada's systems nor is he ignoring the acute effects that racism has on the population. He is aware, and his awareness is also his response.
"For example, I want to assure Canadians that I know all about the Montreal police using tear gas, which attacks the lungs, on anti-racism protesters in the middle of a respiratory pandemic," Trudeau continued. "I won't make a big deal out of it, like by insisting that every official who allowed this public health menace to be deployed should immediately lose their job for recklessly and violently exacerbating the already extraordinary threat of COVID-19, but you can be sure I am fully aware of what happened."
"To all Canadians, I make this solemn vow: I will never sweep the racism that exists in this country under the rug. I will see it, leave it where it is, and carefully step around it while saying 'oh, what a shame.'"
In related news, the federal government has postponed the release of an action plan based on recommendations from the National Inquiry into Missing and Murdered Indigenous Women and Girls because it can.