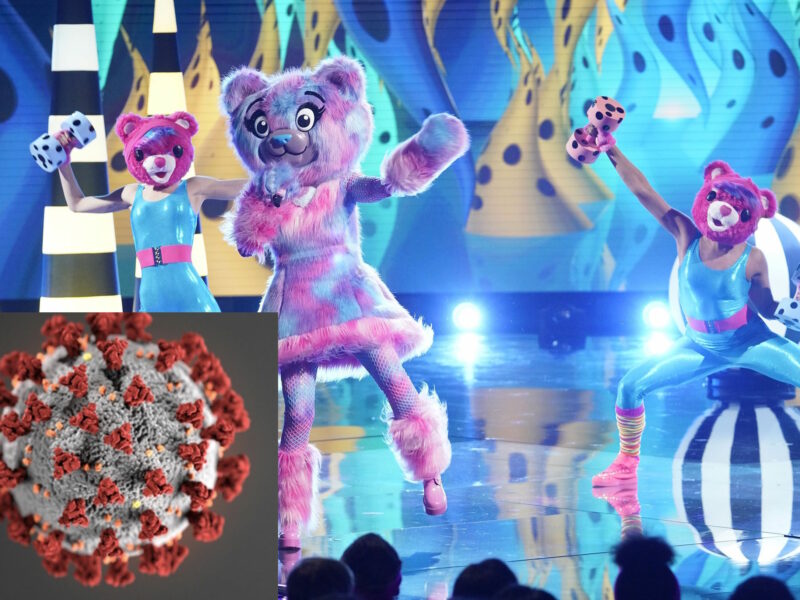 OTTAWA – In the midst of many provinces reopening parts of their cities during the COVID-19 pandemic, federal health officials have mandated that anyone attending a public business must wear an elaborate, full-body outfit, a la hit show The Masked Singer.
"Yes, masks are effective. And gloves to a certain extent. But truly the best thing people can do is to don the intricately lavish mixture of kabuki theatre and sports mascotry popularized by The Masked Singer to protect them from the virus," said Chief Public Health Officer Theresa Tam.
"Just as the Masked Singer show was imported from South Korea, this is the exact same method they used to flatten their COVID-19 curve," Tam explained.
Experts are split as to whether different characters offer more or less protection than others. At this time, biologists recommend Poodle, Thingamajig, or Miss Monster when frequenting food establishments for take-out, while Kitty or Kangaroo have been found to provide the most coverage in hardware stores. At all costs, experts stress, do not wear Night Angel to a marina.
"We have found that the mixture of toxic polyurethane, 40 degree+ temperatures inside the costumes, and nightmare-inducing imagery provides complete repulsion of the virus and of any people who might dare to get close to you," Tam insisted.
"Plus," Tam added, "everyone will assume you're a huge celebrity like Wayne Brady or Paul Gross. And if you keep the costume on, they'll never be disappointed to find out that you're just Jeff from Milton."
Despite proving popular with the 18-45 co-viewing demo, the Masked Singer health initiative has run into several snags. While elaborate costumes such as Llama and Kangaroo offer maximum protection, they have made contact tracing far more difficult. Reports report that a large outbreak in Lethbridge took weeks to track back, before revealing that the source inside a Turtle costume was in fact Bruno Mars.
Still, the $178,000 price tag associated with the costumes is suspected to be a deterrent to many. In light of this, provincial governments have distributed instructional videos on how to create your own costumes in the character of your choice. Popular homemade costumes viewed on the streets of Calgary recently include Oil Derrick, Rodeo Bull, and Jason Kenney But With A Butt For A Head.
"Whatever you do, do NOT attempt to sing in the costume!" Tam declared cryptically, "I cannot stress this enough. We still don't understand why but it apparently makes the virus worse."
"Also, no spoilers," Tam insisted. "Don't you dare tell me who will be Egg."
When asked for comment, Masked Singer judge Jenny McCarthy denied the existence of the virus and insisted that the still undeveloped vaccine will probably cause Mega-Autism.