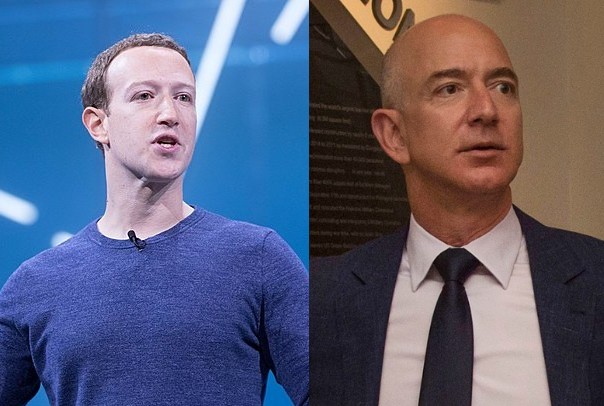 American authorities are asking for the public's help in a nationwide manhunt for two men caught on camera looting during a time of emergency.
Witnesses say the men pictured took advantage of a human rights crisis to incite a riot in their local community, during which they smashed windows of opportunity, stole television stations, and set fire to the hopes and dreams of millions.
All told, police estimate the men escaped with more than $50 billion in human capacity during the brazen smash-and-grab robbery in broad daylight. The theft was part of a total of $434 billion looted by a larger criminal network of billionaire thugs over the past two months.
Both men are described as white, between 15 and 80 years old, with the cold, dead eyes of successful capitalists. If captured, the duo could face penalties of up to two days of lucrative public shaming on the social media platforms they profit from.
Officials ask anyone spotting these fugitives to contact the nearest law enforcement agency not currently engaged in the destruction of civil liberties. The public has been warned not to confront them directly, as they are armed with the capacity to destroy the fabric of society.