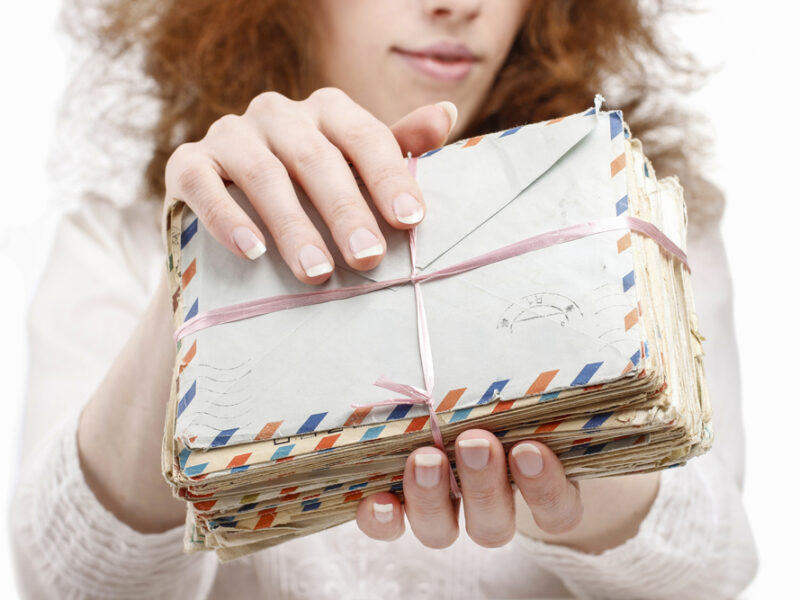 OTTAWA – As a result of COVID-19 public safety measures, thousands of salons nationwide have closed down. Without access to regular eyebrow maintenance appointments, women have begun flooding Canada Post with dense love-letters to their estheticians.
"I have never been in a relationship as long or as rewarding than the one I've shared with my esthetician for the past 10 years," sobbed 35 year-old Sara Mozafardi, as she dipped her quill into her inkwell. "I'm just writing to assure my eyebrow lady Esther of my loyalty to her, and to let know that I will wait… I will wait for her."
Canada Post has been dealing with an influx of letters similar to Mozafardi's from women all over the country. A spokesperson for the postal service urged Canadians to practice some hygiene and restraint when penning and sending out their declarations of love.
"While we do appreciate that this is a difficult time for many who rely on others to groom and shape their eyebrows, we have to prioritize the safety of our postal workers. We ask that women refrain from mailing damp, tear-streaked letters. Oh, and to abstain from slipping in tweezers into the envelopes as a sign of solidarity with their estheticians."
Alma Liu, a 43 year-old HR assistant working from home, reminisced on the first time she met her eyebrow esthetician. "I have been burned badly in the past, by estheticians who were the wrong fit, and the terribly hot wax they used. So when I met Sonja for the first time, I had my reservations. I came in just to get my eyebrows threaded, but when she suggested we 'do something about my moustache,' I knew she was the one. She really saw me for the lost, swarthy girl I was way back then."
Some women like 26 year-old Frances Gonzalez have been printing out selfies of their overgrown, haphazardly plucked eyebrows to include in their letters. Gonzalez signs-off each one of her daily love-letters with "You will always remain essential to me."
While many women have found that social distancing illuminated the irreplaceable nature of their bond with their estheticians, most questioned whether they would ever get another Brazilian wax post-pandemic.