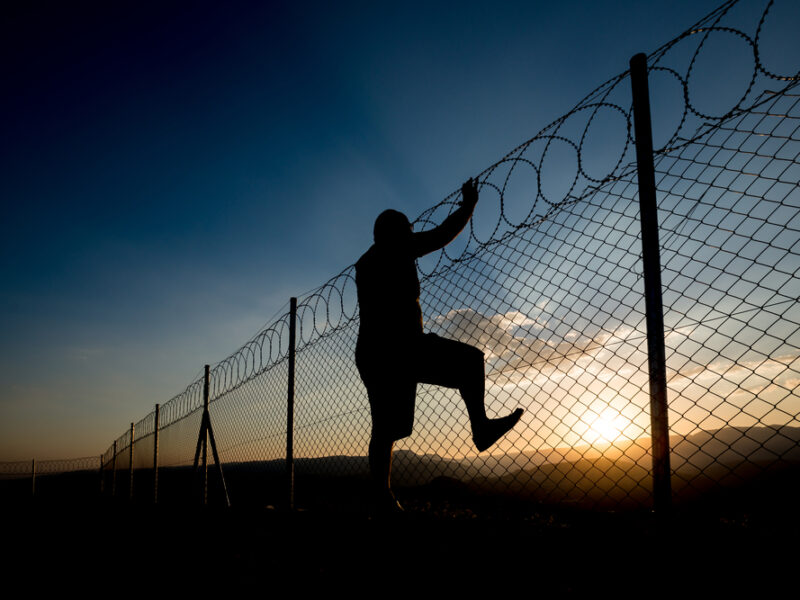 Bath, ON – In an effort to prevent the spread of the COVID-19 virus, prison inmate Geoff Rogers has taken necessary measures to distance himself from others by escaping from the Millhaven Institute.
Many of Rogers' fellow convicts are not surprised by his health conscious actions. "Yeah, Geoff was really worried when he got the emergency alert off that burner phone he smuggled in," said Rogers' former cellmate Irwin 'Big Shank' McCarthy. "He probably would've made it out earlier if he didn't take the time to wipe down every part of the tunnel he dug."
"At first we thought he was just staying inside his cell to help flatten the curve," advised prison guard Louis Patterson. "But he really took it to the next level. I just hope wherever he is, he's keeping at least six feet away from any civilians and not just because of his three assault charges."
COVID-19 has wreaked havoc on prison populations in the U.S., with a number of inmates having already passed away. To avoid a similar catastrophe, Correctional Services Canada is taking numerous preventative measures including distributing extra hand sanitizer, closing down the exercise yard and not releasing non-violent offenders.
"Everyone is taking it very seriously," said Patterson. "I've had so many prisoners calling me a 'fucking pig' so I'll throw them in solitary. And I'm more than happy to oblige!"
The manhunt for Rogers is already underway although police say it will be tough to find someone when literally everyone outdoors is wearing masks over their faces.