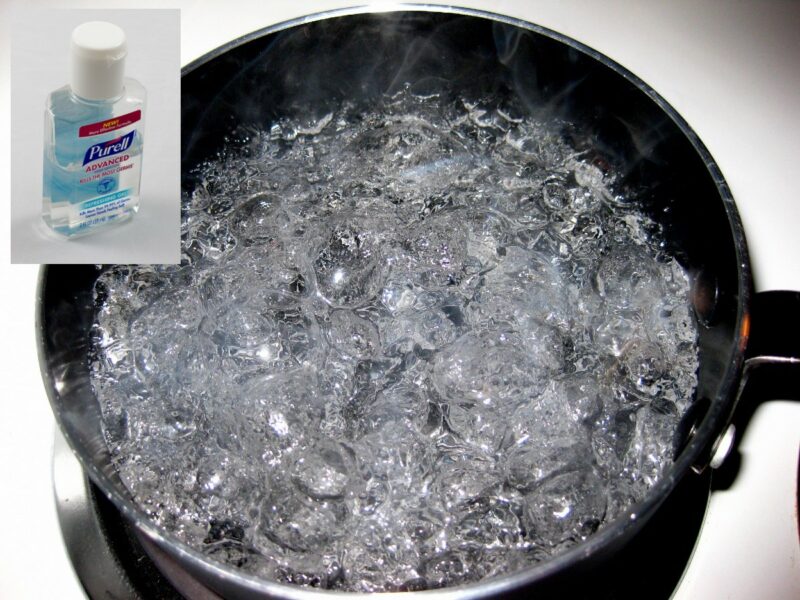 TORONTO – A critical shortage of hand sanitizer caused by coronavirus fears has more people taking the precaution of placing their hands in boiling hot water for five minutes.
With shelves empty of alcohol-based gels like Purell, scorching your flesh with 100 C water appears to be the only second option of preventing the disease from spreading.
"At a time like this, people have to be resourceful and use whatever means to eliminate all forms of microbiological life," said Eric Torres before screaming as he dunked his hands into a pot full of boiling water on his stove top.
"I have to make sure there's no COVID-19 or any other organic material on my skin," said Torres grinding his teeth. "Proper hand burning is the only way to get the excessive layers of skin off."
Small portable pots and gas stoves have been attached to purses and bags and are now being sold to the health-conscious consumer who needs a quick hand scalding while on the go.
"I just don't want to get sick," said Mary Dupont filling a pot full of water and lighting a portable butane stove after disembarking from her public transit ride. "There's a lot of stupid people out there who don't take precautions like bleaching your body or napalming your countertops, so you can never be too safe."
Meanwhile, thousands were reported dead after a shortage of medical masks caused many members of the disease-weary public to stop breathing in public.