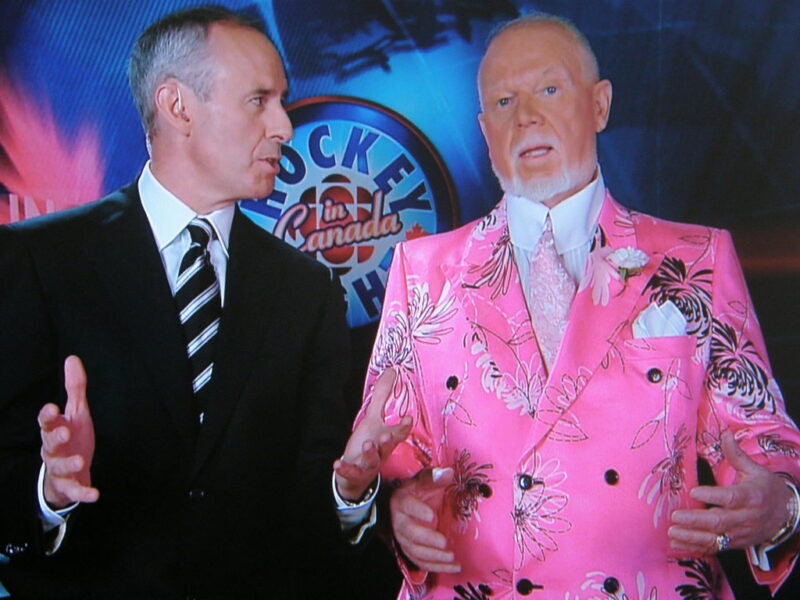 TORONTO – Canada's Largest Fashion Fabric Distributor Fabricland says it will be shutting its doors now that its largest customer, Don Cherry, has been fired from by Sportsnet.
Over 500 jobs that were responsible for turning cheeky-designed curtains into Cherry's attire will be eliminated as well as the closing of three factories.
"Shut her down!" yelled the Fabricland factory foreman on the Don Cherry St. Patrick's Day suit assembly line. "That's the last eccentric suit this line will ever see."
After hearing the news that the long-time hockey commentator who was not afraid to voice his bigoted views had finally been let go, Fabricland's drapery, upholstery, and trim division employees were devastated.
"Instead making pink suits, we're receiving our pink slips," said one of Cherry's most trusted suit designers. "For forty years, that man needed a new suit every Saturday to compensate for his abrasive opinions and behaviour such as proving your manliness through acts of violence to mispronouncing any last name that wasn't anglo-saxon."
The now unemployed Fabricland designer couldn't help but express pride over the decades of seeing her art on national television without listening to what Cherry was saying.
"At least he looked sharp even though he wasn't."