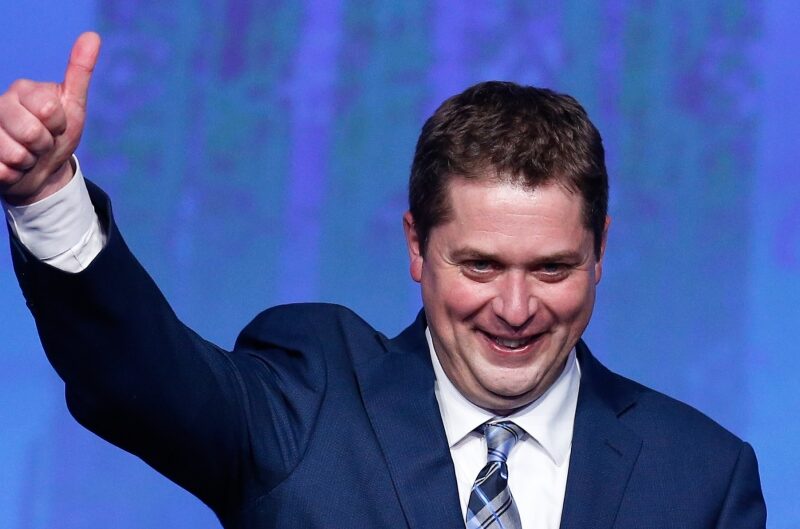 OTTAWA – In the wake of disappointing election results many political insiders believe Andrew Scheer is on his way out as leader of the Conservative Party. But advisors to Scheer claim these doubters haven't properly factored in one thing: Andrew Scheer's force of personality.
"Obviously we didn't get the results we wanted and it's natural to second guess leadership," said spokesperson Marissa Beaton. "But if there is one thing we can be sure of, it's that Andrew Scheer will personally charm the pants off of enough Tory members to ensure that he is re-elected as leader."
"That, or his name is not Andrew Cornelius Percival Scheer Junior," she added.
Scheer's team is confident that the only thing needed to get rid of the 'he can't win' rumours is for Scheer to spend more time with party faithful. They have already planned a series of sure-fire outings, like 'eat figgy pudding with Andrew' meet and greets, and a 6-week workshop in Regina where Scheer teaches people the correct way to milk a cow. If those go well, Scheer may even go so far as to visit people's homes and speak to them without a teleprompter.
"At the end of the day, all politics is retail. And no one is better at shaking hands, kissing babies and generally making Canadians feel happy and not at all uncomfortable to hang out with him than Andrew Scheer," said Beaton.
However, the rumours continue to fly about Scheer being replaced. One name that has been thrown out is Ben Mulroney, who is said to be interested provided be could be PM while still hosting E-Talk every day.