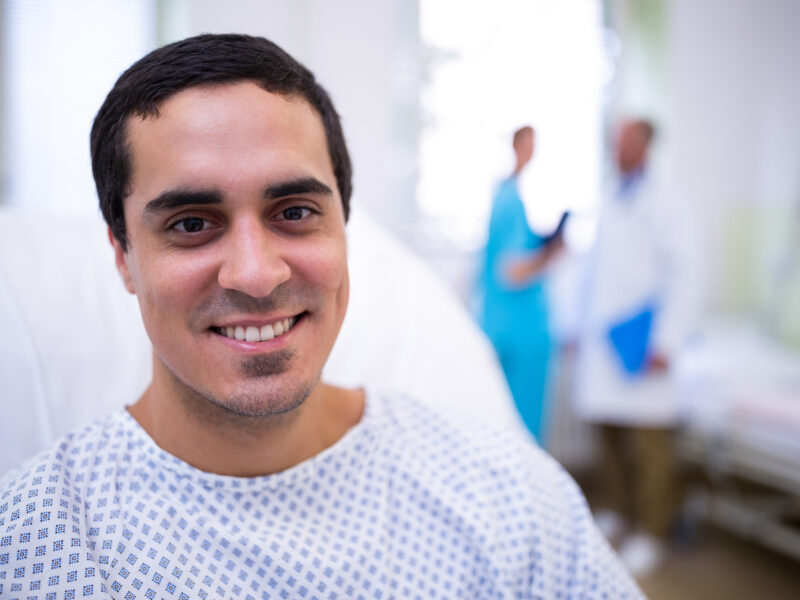 CALGARY – Joe Francis, who has spent the last four years of his life in a state of unconsciousness following a traumatic brain injury, woke up this week and is very enthusiastic about getting to vote in what he assumes will be Canada's first federal election using the proportional representation system.
"I voted for the Liberals in the last election specifically because I was so frustrated with first-past-the-post, and I was euphoric when they won! Finally, my vote will count no matter what riding I'm in!" Francis said, grinning from ear to ear at the thought of a parliament that actually reflects the will of the Canadian voters.
Francis was so thrilled when the Liberals won a majority in the last election in 2015 that he carelessly stepped in front of a bus while checking his phone to verify Justin Trudeau did indeed have enough parliamentary seats to easily follow through on his often repeated, keystone election promise of electoral reform.
"I've voted in half a dozen federal elections in my life, and I might as well have stayed home every time because I didn't vote for the winner. Up until now, all of my votes have basically been thrown away. But now, my votes will be counted! We are finally getting a true representative government," Francis said, holding back tears of joy at the thought.
"And thank goodness we don't ever again have to worry about the Conservatives winning despite most Canadians not voting for them. It's such a relief to know they won't ever be in a position to unilaterally roll back environmental protections or gut Canada's scientific community or remove billions from the government coffers to give tax breaks to the wealthy and giant corporations," Francis said. "The Liberals have freed us from that fear, and I thank them from the bottom of my heart."
"No more strategic voting! We get to vote for who we want now! It's a new golden age of representative democracy in Canada, and I'm so happy that I woke up just in time to participate in this historic step forward for my country!"
Francis' doctors are worried that learning the truth will set back his recovery, especially after witnessing his horrified response when they were finally able to convinced him that, no, they weren't joking, and yes, Donald Trump really is the president of the United States.