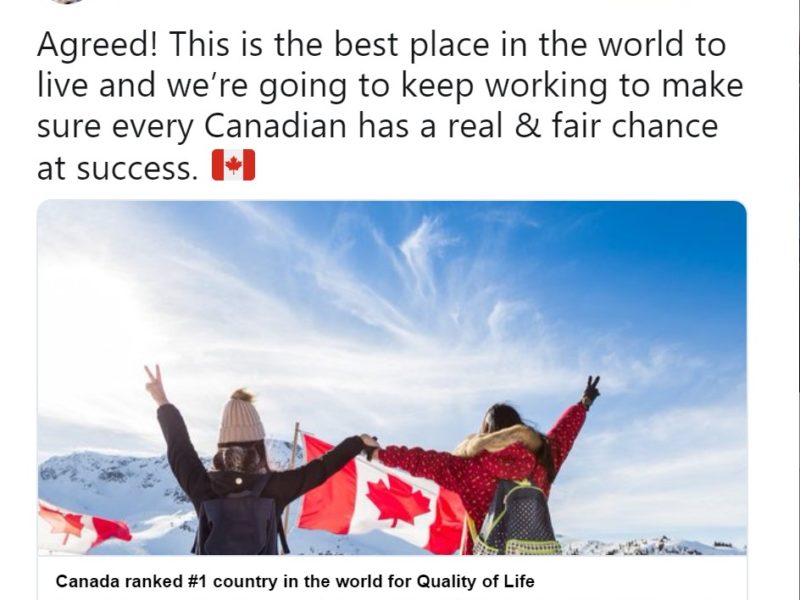 OTTAWA – The federal government has responded to a study indicating half of all First Nations on-reserve children live in poverty by pointing out that they just haven't seen how Canada is ranked number one in quality of life by US News.
Prime Minister Justin Trudeau explained how, unlike First Nations childhood poverty rates, an arbitrary ranking of nations has changed since 2005.
"For four consecutive years, Canada has ranked number one in quality of life by a unit of a global marketing communications company, and the Wharton School at the University of Pennsylvania," said Trudeau. "But not everyone, including First Nations across this country, have heard about how great this country really is. We need to get this important finding out to all of those kids who lack adequate housing, nutrition, and education.
"We need to retweet this accomplishment as much as we can," added Trudeau.
The Liberal government, which does not track First Nations poverty on-reserve, explained that kids who have endured the legacy of colonialism and genocide should look at the bigger picture.
"We found a poll where we kicked Sweden's ass, and isn't that what really matters?" asked Minister of Crown–Indigenous Relations Carolyn Bennett. "And Jordan has nothing on us, except for maybe the clean drinking water on reserves."