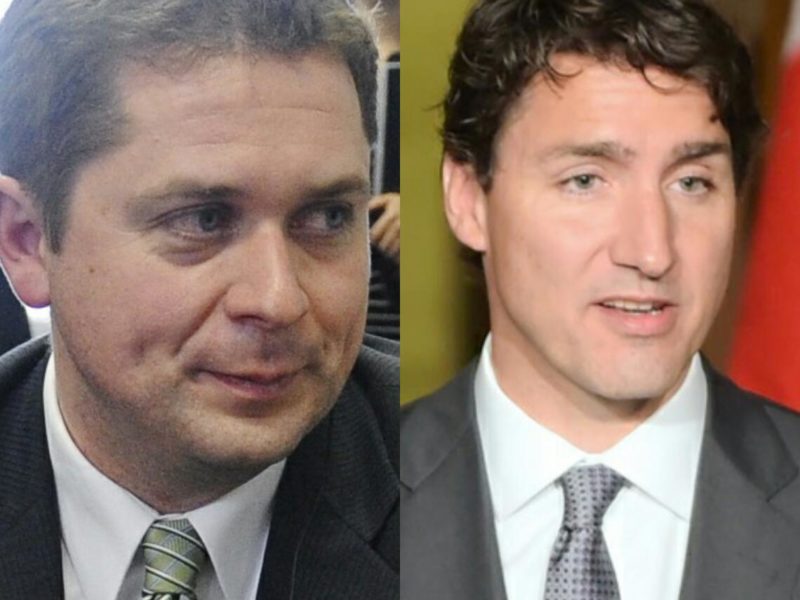 OTTAWA – The leaders of the two most powerful political parties in Canada are both sounding the alarm over what they consider to be a disturbing new trend, the creation of manipulated videos that make it appear that they are taking a genuine stand against global warming.
"It's evident at this point that any video that purports to show me making promises to decarbonize the Canadian economy as quickly as possible or stating I will do everything in my power to ensure Canada meets the Paris Agreement 2030 emission targets is a blatant fake," Trudeau said during a rare joint press conference with Conservative leader Andrew Scheer. "I have made my position on climate change very clear: it's real, it's happening, and stopping it is someone else's job. My job is building pipelines."
Trudeau's remarks were followed by a statement from Scheer, who made a scathing condemnation of a deepfake that showed him vowing not to take any money from the fossil fuel industry because he is profoundly worried about the well-being of current and future victims of climate degradation.
"This is slander, plain and simple. Anyone who knows me and what I stand for would not for a second believe that I would ever turn my back on a powerful, wealthy industry for the sake of people who are neither wealthy nor powerful," Sheer said. "This video is offensive and I will be suing whoever posted it… unless it turns out to have been made by someone powerful and wealthy, in which case it was obviously a joke, and a good one at that."
The NDP have also had to confront the issue of deepfakes and have recently urged potential voters to immediately question the authenticity of any video of Jagmeet Singh that has more than a hundred views.