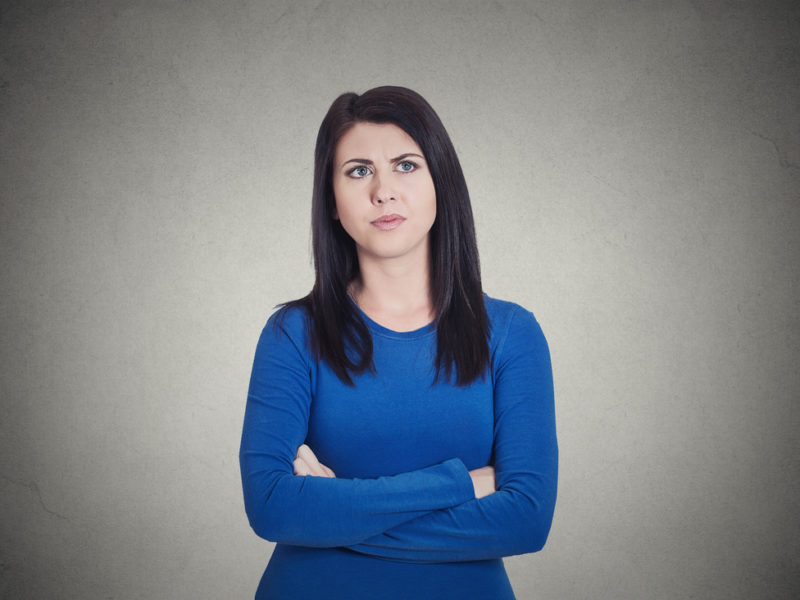 TORONTO – In a revelation that shocked many of her male friends and coworkers yesterday, 30-year-old Lisa Rogers assured anyone who would listen that the nausea she was experiencing was due to a bug that was going around, and, contrary to popular opinion, not because she was pregnant.
"I did give the possibility a lot of thought," Rogers said, throwing back a handful of antibiotics and sneezing eight times into a mounting pile of Kleenex, "because every single time I mentioned I was feeling sick, some dude would helpfully suggest that maybe I was pregnant and just hadn't considered it."
"I guess my strict birth control regime and the fact that I haven't had sex in eleven months completely blinded me to the fact that I could be with child."
"I saw her puking in the break room and wanted to let her know being pregnant was totally a possibility, you know?" explained Steve Wilcox, Rogers' co-worker and self-appointed office jokester. "Like, I know she said it was just a bug, but you can never really be sure. I don't get why she got so mad about it. She's probably on her period or something."
Rogers' physician, Dr. Tom Foster, said that potential pregnancy was absolutely a possibility he and Rogers discussed.
"That was the first question I asked when she came in requesting a routine flu examination," Foster confirmed. "When she referenced her complete lack of sexual activity, I asked her again, just to make sure. Sometimes these things can be confusing, especially if pregnancy hormones are messing with your head."
At press time, Rogers was considering never telling anyone she was ill ever again.