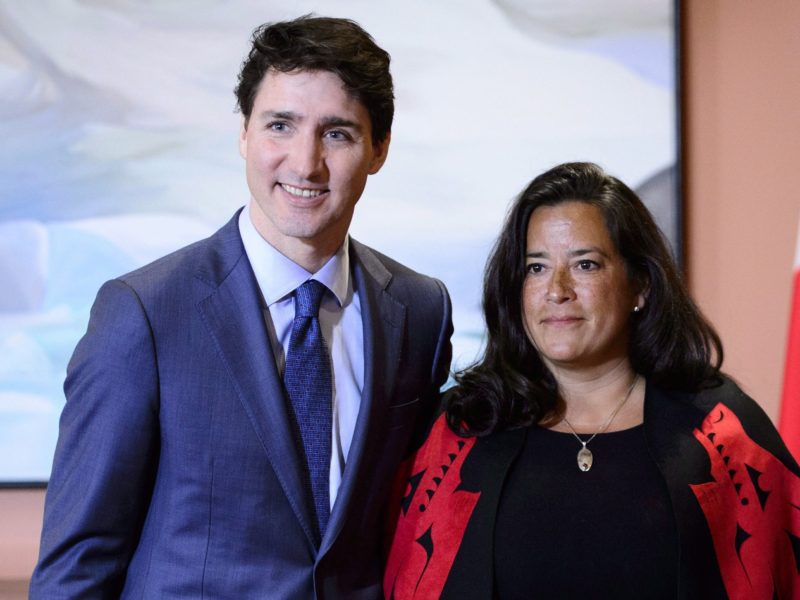 SAINT-HUBERT, QC – Prime Minister Justin Trudeau announced Thursday that Canada would be partnering with NASA to put Judy Wilson Raybould in orbit around the moon.
"Judy Wilson Raybould is going the moon!" Trudeau told a press conference that included a live video link from the International Space Station with puzzled Canadian astronaut David Saint-Jacques.
Trudeau pledged to spend $2.05 billion on the project in the next 24 years, with all of it being allocated right away.
The initiative will place former justice minister and attorney general Raybould on a station named 'Cabinet Privilege' that according to scientists building it at SNC Lavalin, will maintain a geosynchronous orbit out of radio contact on the far side of the moon for how ever many days there are left until the election is over.
Adan Sylvester, director of the program that NASA has named the Scott Brison Space Ostracization Laboratory, said in a statement that the organization is "thrilled Canada is the first international partner to sign on to send a former cabinet member into space. I also want to take this opportunity to thank our partners at SNC Lavalin who are working with us to build the station for the duffel bag of gold left on my porch at 3am. The girls were also really nice but I'm a happily married man."
Minister of Innovation, Science and Economic Development Navdeep Bains says the project "paves the way" for higher profile political officials such as Gerald Butts to visit asteroids or even Mars in the near future.
Trudeau is denying the project announcement has anything to do with Jody Wilson Raybould's recent appearance before the Justice Committee, although he did acknowledge that, in space, no one can hear you testify.